WhatsApp prefers to leave the UK market than disable its end-to-end encryption to comply with the UK's online safety bill
5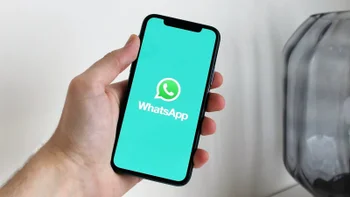 WhatsApp is one of the most popular messaging apps in the world, but soon people living in the UK might not be able to use it. As Will Cathcart, Meta's head of WhatsApp, stated, WhatsApp would prefer to be banned in the UK than disable its end-to-end encryption (via
The Guardian
). The statement comes during Cathcart's visit to the UK, in which he will meet legislators to discuss the government's online safety bill.
If the UK government's online safety bill passes, online platforms like WhatsApp will be held accountable for content like child sexual abuse. They will also be responsible for monitoring and removing such content. The bill would also enable the UK government or Ofcom to require WhatsApp to apply content moderation policies that can't be enforced without turning off the app's end-to-end encryption.
As you probably know, end-to-end encryption is a feature that encrypts the messages you send to prevent unauthorized parties, including WhatsApp, from reading your communication with your friends.
However, since even WhatsApp can't read the messages sent through its platform, it can't comply with the requests to intercept messages or actively monitor communications for child protection or anti-terrorism purposes unless it deactivates its end-to-end encryption.
If WhatsApp refuses to comply with the government's or Ofcom's demand, it could be subject to fines of up to 4% of Meta's annual turnover. WhatsApp could also choose not to pay the fines, but then it would have to withdraw from the UK market completely.
The good news is that the online safety bill is expected to return to Parliament this summer, which means WhatsApp isn't going anywhere for at least a few more months. And if you want to use WhatsApp on a brand new powerful smartphone, feel free to check out our
best Virgin Media phone deal
s
,
best O2 phone deals
, and
best Vodafone phone deals
articles, where you can find amazing deals on some of the best smartphones on the market.