webOS 3.0 beta caught on video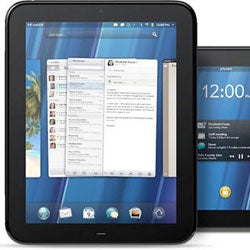 webOS 3.0 is far from its final stages,but even in an early build it shows its unique character. Folks fromPreCentral obtained the webOS 3.0 SDK and took their time to run anemulator of the "Beta 1" version, which might look close to thefinal one, but seemed to fail in a number of apps suggesting it needsan extra coat of polish.

Some bugs are inevitable in a beta verseion, but thecard-based system might turn out to be a unique selling point in thisuniform world of iPads and Honeycomb tablets. If it manages to workbetter than the very similar QNX-based BlackBerry Tablet OS, that is.The BlackBerry PlayBook has already been released in some markets, while the HPTouchPad is still months ahead of its launch.
When it comes to HP's platform, it seems that the feel andbehavior of webOS' cards haven't changed much; HP has added someflexibility in areas like icon arrangement. Has HP hidden somethingelse up its sleeve with webOS 3.0? You can try to find the answer tothat question in the video walkthrough below.
source: PreCentral

Thanks, Philip!