Tech reseller shows iPhones keep most of their value after a year
32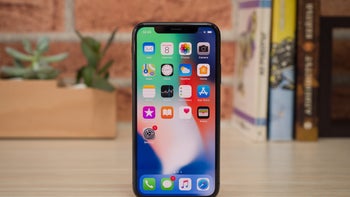 The top performer will likely get a hit in its value once the 2018 models are announced
People who like to switch to newer smartphones, long before the life of their old device has ended, usually sell their device to partially fund the new one. So, it's important to know how much you can get for your smartphone, if you choose to part with it. MusicMacpie, a British company in the smartphone resell business, has looked into the matter and came out with some interesting results.
According to its data, when it comes to brands, Apple smartphones perform best, by losing an average of 45% of their value after 12 months. Samsung phones come second with 62% and Google, LG, Huawei and HTC are closely together with between 80 and 85% value lost a year after release. From all the examined brands, OnePlus phones are losing the most value in 12 months: 97% on average, a somewhat shocking result.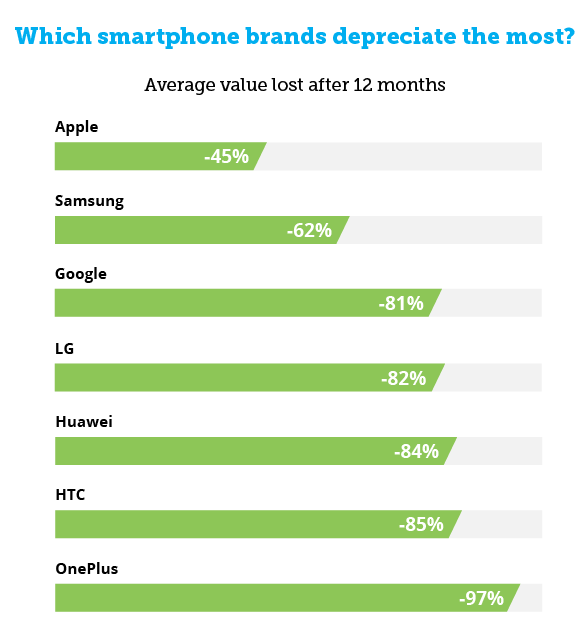 When it comes to individual models, the
iPhone X
is the leader of the pack, losing only 32% of its value since release. The next three spots are also taken by iPhones, hovering around 44% loss, followed by Samsung's
Galaxy S8
at 58%. Among the worst performers are HTC and Huawei models.
The company doesn't give any information on the specific data that was used to get these results, but we assume it's looking at what it paid to buyout the devices from their owners, considering you can't go and buy a
Pixel 2 XL
for a quarter of its original price. Companies like musicMagpie usually buy used smartphones at lower prices than what you can get on eBay, for example, which might make these results seem skewed. However, people often use similar services, because it spares them the hassle of listing their own ad and everything that comes with it.
Still, the results give a general idea about which brands retain most of their value, so next time you're having a dilemma between two otherwise similar phones, keep that in mind.