Privacy browser Tor is now available on Android, but not coming to iOS
7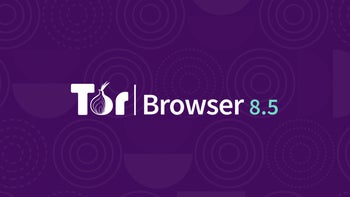 With online privacy becoming an increasingly rare luxury these days, most all browsers offer some sort of "incognito" mode that's supposed to help bypass various "surveillance" methods employed on the web. The demand for online anonymity has spawned a whole new breed of privacy-focused browsers that promise to offer better security and cover your traces in a more efficient manner than incognito modes. Among those, the Tor browser is the most popular (and infamous) choice for people looking to really erase their online presence.
Connecting to the Tor network was possible in the past on Android, by using apps like Orbot and Orfox, but the release of the Tor browser on the Google Play Store eliminates the need of such workarounds. The browser has been in beta for close to a year now, but it's finally ready for prime time.
If you're not familiar with Tor, here's a simplified explanation. Instead of connecting directly to a website, like a regular browser would, Tor channels your request through a network of encrypted computers all around the globe, called "nodes," before reaching your desired destination. This way, your identity and IP address remain hidden. Not to mention that this can also help when trying to view content that is blocked on a per-region basis, like music videos on YouTube for example.
The Tor browser is based on Firefox, so its interface should be immediately recognizable to Firefox users. The browser is now available on Android, but an iOS may never see the light of day, according to the
Tor Project
. This is due to "restrictions by Apple," though the blog post doesn't go over any of them in detail.