Samsung launches new image sensors for smartphones with multiple cameras
5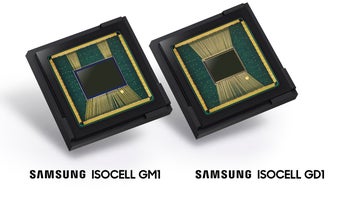 What would a modern smartphone be without
at least
two cameras on the back? The Google Pixel 3, that's what. But multi-camera setups are becoming increasingly important for smartphones, as they allow engineers to widen the capabilities of the camera without adding any bulk. Samsung's latest crop of image sensors aims to facilitate this process.
Samsung has launched two new 0.8-micrometer image sensors for devices with multiple cameras. These are the 48MP Samsung ISOCELL Bright GM1 and the 32MP ISOCELL Bright GD1 and they have been designed with the goal to allow smartphone makers to fit more cameras in a single device, without increasing its footprint.
As
ZDNet
notes, Samsung first launched micrometer-sized pixel image sensor in 2015 and reduced the size further to 0.9 micrometers last year. The reduced pixel size of these sensors allows smartphone makers to build smaller camera modules to fit in current design footprints. Smaller pixels, of course, means worse image quality, but this solution is still viable for secondary or auxiliary cameras.
In a bid to squeeze out the best image quality possible from their reduced pixel size, the GM1 and GD1 sensors come with Isocell Plus and Tetracell technology, where four pixels work as one to increase light sensitivity. The GD1 also supports HDR.
Both sensors are expected to enter mass production in Q4 2018, while smartphones equipped with them will should also arrive in the coming months.