Everything we know about the Galaxy Note 10 camera so far
0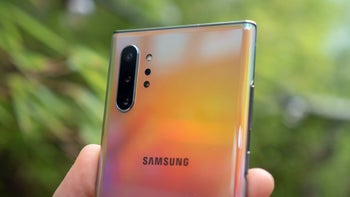 Samsung has just unveiled the Galaxy Note 10—the latest entry in the company's long-celebrated phablet lineup—and for the first time ever, there's also a "Plus" model. And yes, even though the base Note 10, which has a 6.3" display, isn't small by any stretch of the word, the Note 10+ is even bigger, with its massive 6.8" display.
Size aside, there are two other major differences between the two Note 10 models. The Plus version has a substantially bigger battery—4,300 mAh vs the base model's 3,500 mAh—as well as an extra camera on the back. And speaking of the camera, we'd like to take a closer look at it, considering its one of the big differentiating factors.
If you were hoping for Samsung to introduce a bigger camera sensor with the Note 10, you're out of luck. That doesn't mean, however, that Samsung's new phablet doesn't have some new camera tricks up its sleeve.
The Galaxy Note 10 camera – more of an evolution, rather than a revolution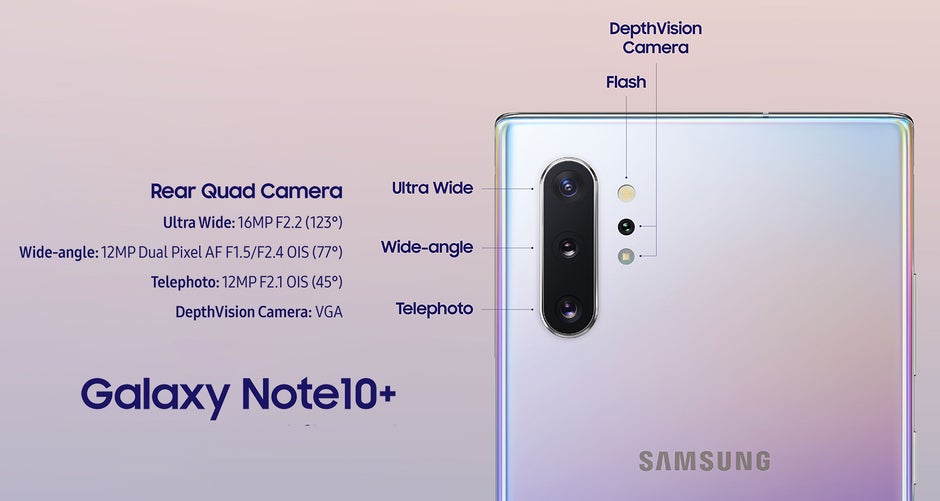 The
Galaxy Note 10
comes equipped with three cameras—ultra wide-angle, regular, and telephoto—while the Note 10+ ups the ante by adding a fourth, ToF (Time-of-Flight) camera to the mix.
Both models cover a big enough focal range between the wide-angle and the telephoto cameras, but the Note 10+ has the added benefit of being better at measuring depth, thanks to its ToF camera. Looking at the back of the Note 10+, you might at first think that there are five cameras, but there are, indeed, four. It's just that the "Depth Vision" camera consists of two sensors.
The ToF system is comprised of a main camera and an infrared light sensor that helps it measure depth much more reliably. It comes into play when simulating shallow depth of field (for example, while taking portrait pictures), and is sure to prove useful in AR applications.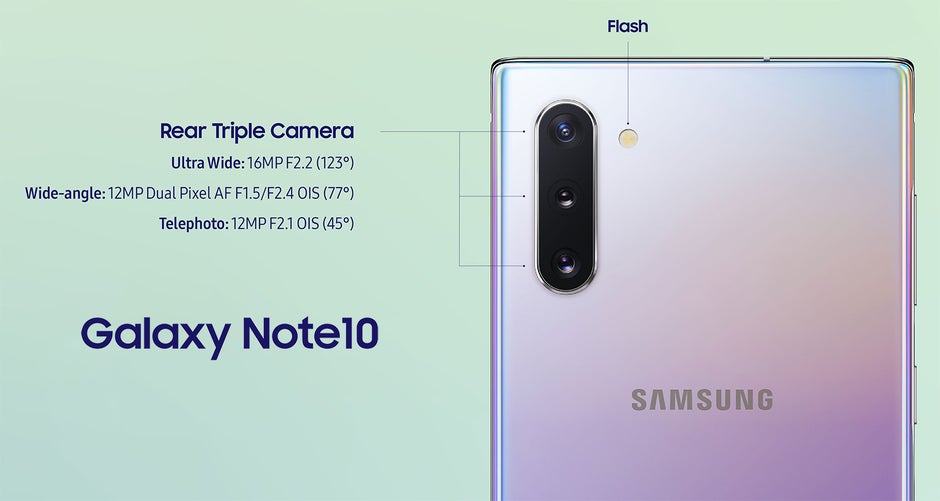 Samsung is also teasing a new "Live Focus" video feature that allows the Note 10 to record videos with—you guessed it—fake bokeh. That's basically "Portrait Mode," but for video, so it allows you to add a simulated out-of-focus background behind your subject. We are yet to test "Live Focus" videos for ourselves, but that's one area where the Note 10+ might fare better than its smaller counterpart, as it benefits from the extra ToF camera on its back.
Another new video recording feature (for Samsung phones, anyway) is "Audio Zoom." This feature uses the three microphones on the Note 10 to capture clearer sound in the camera's field of view when recording, while canceling out surrounding noises. If you zoom in while taking a video, "Audio Zoom" will try to amplify the sounds from the direction you're pointing the camera at. Pretty neat, but hardly groundbreaking.
This is all we know about the cameras on the Galaxy Note 10 and Note 10+, though the announcement is ongoing, so Samsung may share some new and interesting details on stage.