Leaks reveal possible Galaxy S23 Ultra color options and an example of what one might look like
4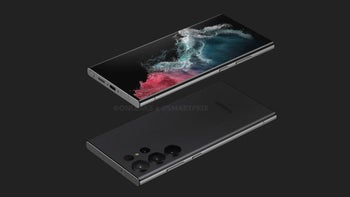 Leather Cover: Camel, Black, Green.
Silicone Cover with Strap: Black, White.
Silicone Cover: Khaki, Navy, Orange, Cotton, Violet.
Frame Cover: Black, White.
Clear View Cover: Black, Violet, Khaki, Creme.
Transparent Cover: Ultrafine (a glittery effect).
Quandt says that the information is not "necessarily complete" which means that other colors for the cases could appear.
New Samsung EB-P3400 37Wh/1000mAh power bank w/ "Super fast charging" (25W max output)



Color is "Beige", likely giving us an impression of what the "Beige" color on the S23 Ultra is going to look like. pic.twitter.com/Z9BE4JAOsk— rquandt@mastodon.social (@rquandt) November 29, 2022
The
Samsung Galaxy S23 Ultra
will take its design cue from the defunct Galaxy Note series just as the Galaxy S22 Ultra did last year. That means that the phone will come with an S Pen and a built-in silo to house the digital pen. According to leaks cited by
SamMobile
, next year, the S Pen will be available in Black, Green, Rose, and Beige.
And Beige suspiciously also shows up as a color option on another Samsung accessory for 2023. That would be a power bank.
Quandt
disseminated a tweet in which he says that the power bank, not yet available to the public, will have a model number of EB-P3400. The power bank will have a capacity of 10,000mAh and will charge as fast as 25W.
So based on the S Pen colors, the Samsung Galaxy S23 Ultra might be available in Black, Green, Rose, and Beige. Rose, by the way, is a light pink. Out of these four colors, we can use the leaked press images of the beige power bank to get an idea of what the Beige Galaxy S23 Ultra might look like. The new
Samsung
power bank could be released alongside the Galaxy S23 Ultra next year.