Samsung Foundry raises its yield on 3nm production which has repercussions for the phone industry
3
We may earn a commission if you make a purchase from the links on this page.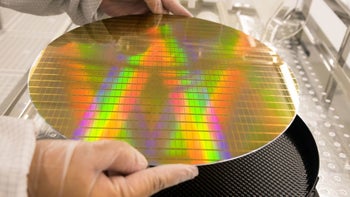 You might remember that last April, the yield on Samsung Foundry's production of chips using its 3nm process node
was unacceptably low in the range of 10% to 20%
. The yield is the percentage of acceptable chips produced compared to the maximum chip count on one wafer. Considering the high costs of wafers for 3nm production, which is over $20,000, a low yield is not going to please the customer or Samsung stockholders.
Samsung's yield on its 3nm chip production is now up to "perfect-level"

At the same time, TSMC, the largest foundry in the world and Samsung Foundry's chief rival, was reportedly achieving yields of 80%. But Samsung has been working hard to improve its yield and a report from
The Korean Economic Daily
(via
Wccftech
) says that Samsung Foundry's yield on 3nm chips is now at a "perfect-level." A source, presumably inside Samsung, told the Korean Economic Daily, "We are now developing second-generation 3nm chips without delay." Mass production of those chips will start in 2024.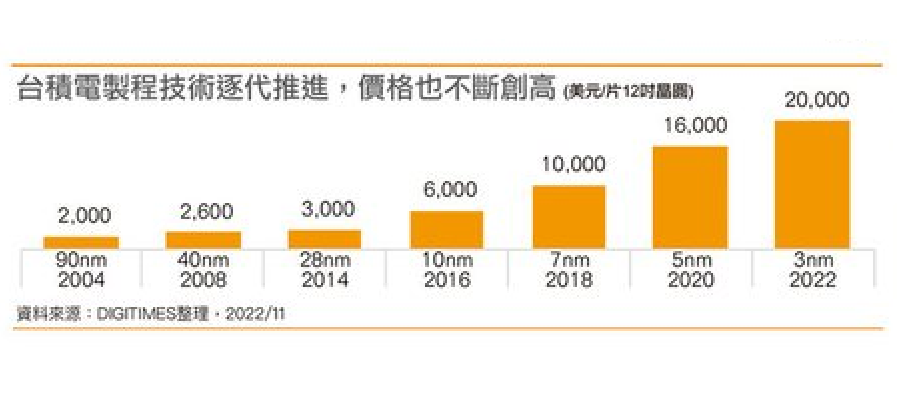 Wafer prices have risen to $20,000 for 3nm production
While media in Taiwan claimed that TSMC's 3nm yield was 85%, Korean industry sources said that the figure was an exaggeration. Based on TSMC's delivery schedule to Apple, these industry sources said that the foundry's yield is really closer to 50%.

The process node is a number that these days is a marketing tool used to define the next generation of cutting-edge chips. Typically, a lower process node number means smaller transistors are being employed resulting in a higher transistor count. And that's important because the higher the transistor count the more powerful and energy-efficient a chip is.
While both TSMC and
Samsung
are mass-producing 3nm chips this year, only Samsung is using gate-all-around (GAA) transistors. These transistors use vertically placed nanosheets allowing the gate to cover all four sides of the channel where electric current flows reducing leakage and improving the performance and energy efficiency of the chip.
TSMC continues to use the FinFET transistors which employ horizontally placed fins. Unlike GAA, FinFET covers only three sides of the channel. TSMC will switch over to GAA for its 2nm process node starting in 2025. By that year, the 3nm process node market is expected to reach $25.5 billion in revenue compared to $19.3 billion in peak revenue for the 5nm process node.

Samsung's improving 3nm yield could help Qualcomm and Mediatek make a decision about 3nm production

The improving yields on Samsung Foundry's 3nm production have Qualcomm reconsidering whether to move to 3nm for next year's Snapdragon 8 Gen 3 chipset. Mediatek is also considering moving to the newest process node. Right now,
Apple
could be the only major phone manufacturer to have a phone running a 3nm chipset this year. The A17 Bionic, which will be under the hoods of the iPhone 15 Pro and iPhone 15 Ultra, will be produced using TSMC's 3nm node giving Apple a huge advantage over Samsung next year.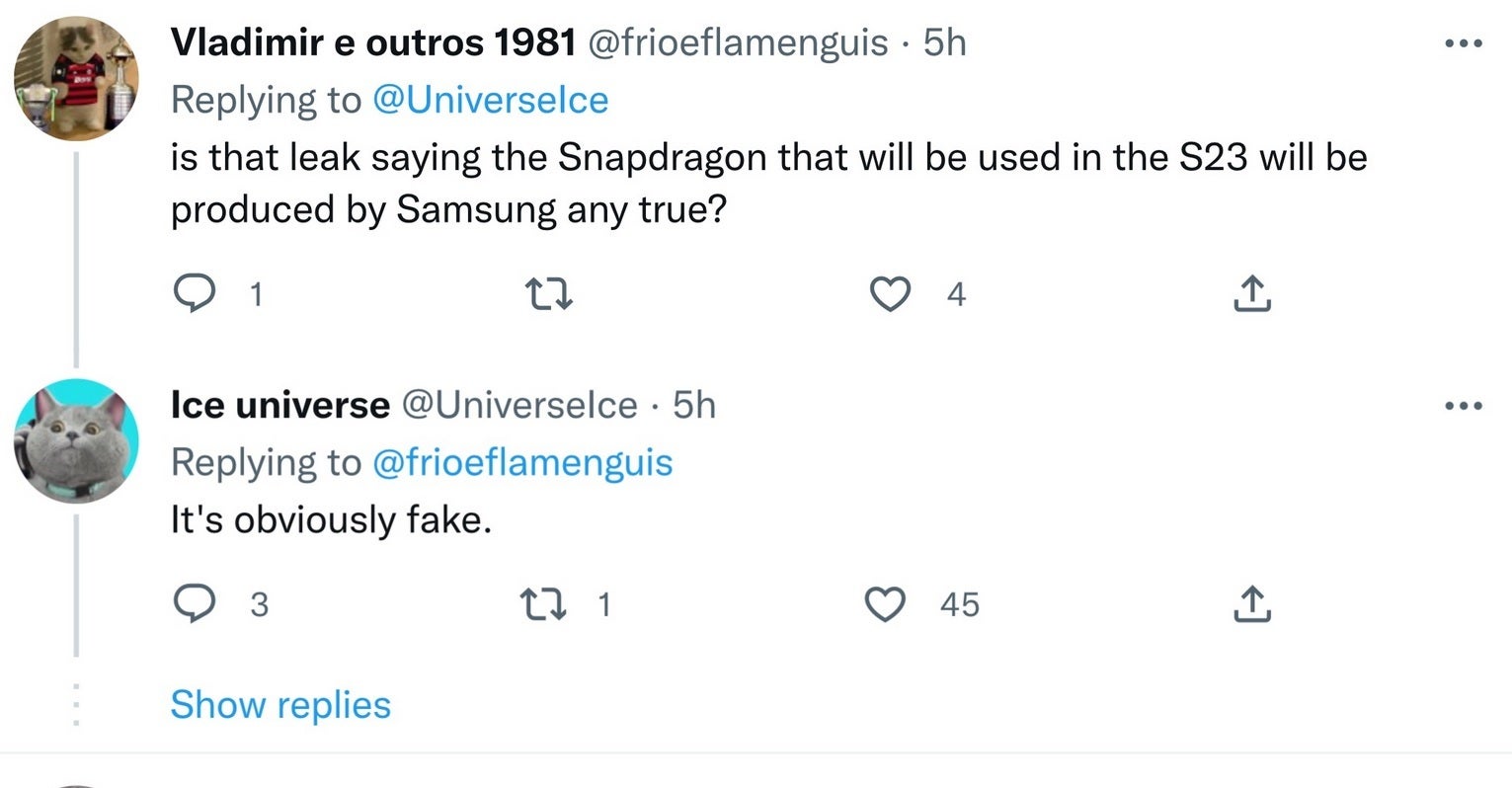 Reliable tipster Ice Universe shoots down a rumor related to the Galaxy S23 line
Qualcomm supposedly would like to source the Snapdragon 8 Gen 3 from both TSMC and Samsung in order to keep both foundries from charging outlandish prices for wafers. But this works only under one condition: Samsung's yield has to be on par with TSMC's. Otherwise, Qualcomm will be forced to deal with TSMC only and that will certainly mean higher wafer prices for the fabless chip designer.
As of September, TSMC had a leading 53.4% share of the global foundry market with Samsung next at 16.4%.
Reserve your pre-order for the Samsung Galaxy S23 series
A rumor that we passed along in November said that Samsung Foundry would be producing the overclocked variant of the Snapdragon 8 Gen 2 for the Galaxy S23 series using its 4nm process node. These chips would have the high-performance X-3 CPU core running at a clock speed of 3.32GHz compared to a clock speed of 3.2GHz for the TSMC variant of the chipset.
However, it isn't clear whether this rumor is legit according to reliable tipster Ice Universe. After being asked by a Twitter subscriber whether there was any truth to the rumor that Samsung Foundry would be producing the overclocked variant of the Snapdragon 8 Gen 2 SoC for the Galaxy S23 line, the tipster said that the rumor was "obviously fake."

Sources back in November said that Samsung is making 3nm chips for Nvidia, Qualcom, Google, IBM and Baidu.
Recommended Stories