You can now get all OnePlus 6T wallpapers in resolutions of up to 4K
4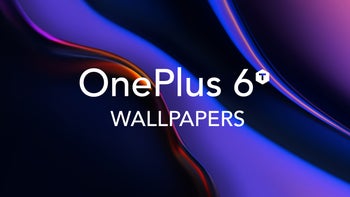 The beautiful, abstract wallpapers that grace the display of every OnePlus phone have become one of the most visually easily-distinguishable, yet simplest, traits of the brand. Starting with the OnePlus 2, the company began featuring the works of Swedish designer and illustrator Hampus Olsson on the home screen of every new phone. Since then, the colorful and surreal backgrounds have become a staple of the brand.
What's more, with every OnePlus release, Olsson has also always shared his creations for everyone to enjoy at no cost at all. The OnePlus 6T is no exception, and you can now
get all of the wallpapers
that come on the phone in resolutions of up to 4K!
On his blog, the artist shares some insight on how he came up with the imagery and perfected it:
"I delivered over 20 wallpapers to OnePlus at first for them to pick and choose from. Out of all these wallpapers, none of them were really chosen to become a final wallpaper, but we've decided on a path to keep working on. As time went on, I worked closely with OnePlus each day to perfect 3 wallpapers. The style consists of a subtle depth of field, iridescence, and vibrant colors shifting from dark to light."
Over the years, Olsson has shifted away from his brushstroke style that defined OnePlus wallpapers of yore and has instead moved entirely to 3D with the new release.
Speaking of 3D, OnePlus 6T owners will also be able to enjoy live versions of the wallpapers. Each of the new backgrounds has a live version, which is subtly animated with a nice effect that's also not overly distracting. All of them are rendered at 60FPS and look quite sleek.