iTunes 11 is available for download, here is a look at what is new
19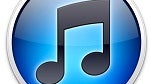 The user interface has been completely redesigned in Apple's marketplace for music, videos and applications. Apple has simplified the view and the interface in the store. iCloud makes your music and videos available across your different devices.
Functionally the most visible enhancements are convenient. The Remote app has been updated allowing control of iTunes 11 or Apple TV using an iPhone, iPad or iPod touch over Wi-Fi. The MiniPlayer has been updated as well, packing a lot of functionality into a tight little package. While browsing through artists, you can access a gallery of images of those artists that may or may not be a part of the albums. It is a neat feature that adds a new dimension to the artists that make their music available on iTunes.
While the user interface is totally new, it is not unintuitive, and for those that have been using the application on Windows systems, the overall performance appears to have been improved. Syncing with the iPhone or other iDevice is the same as it has always been. True to Apple's form though, there will certainly be some incremental updates to the program now that it has been rolled out to the masses.
With the deeper integration with iCloud and the reality that iOS users are not required to use iTunes with their devices, the program is not necessarily a "must have," but it does have its uses when migrating a lot of content or performing back-ups. Click the source link below to download the newest iTunes.
source:
Apple