iPhones fail much more often than Android devices, according to study
99+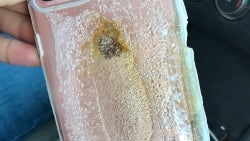 Turns out iPhones' reliability is more a myth than reality these days – just take a look at
the iPhone 6s' widespread battery problems
and see for yourself. But it's far from the only problem plaguing iPhone users, at least according to device diagnostics firm Blancco: in a recent report, it claimed users of Apple's mobile devices experience a failure rate of 62 percent, which is a staggering difference when compared with Android's 47 percent.
The data was collected in the last quarter of 2016, though the firm notes iPhones' failure rates have been steadily increasing, with a 47 percent year-over-year difference. The iPhone 6 was reportedly the worst-performing of the line, though its failure rate has been falling. As for Android devices, Samsung was the biggest offender, with its 27 percent in Q4 2016.
It's important to note, however, that in the scope of the report a failure means a device not functioning as intended, no matter the reason. This is quite possibly the reason why these numbers appear so high – the study even factors in app crashes, which also happen to be an everyday occurrence for many users.
Still, one should take these numbers with a slight grain of salt, considering their source – Blancco Technology Group also happens to be a vendor of mobile device diagnostic solutions, and high failure rates are good marketing for them. Also, the data presented shows wild fluctuations between quarters which don't seem to be accounted for, and the data in the study is most likely sourced from the company's own services only, meaning the whole picture is somewhat incomplete. However, the relatively bad performance of iPhones is still worrying for a company which once advertised its products with the words "it just works", even if there's a chance it might be blown out of proportion.