iPhone users drive the mobile sales activity on Black Friday
23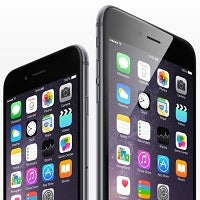 The horde that is consumer shoppers trampling the retail landscape in pursuit of material items after a day of giving thanks is oxymoronic for sure. For businesses in the United States however, particularly smaller shops, Black Friday has shown to be the day that can change the entire year's outlook.
The brick-and-mortar commerce has been augmented by the use of commerce apps on mobile devices, and while Android has a huge chunk of market share, iOS users generated four times the revenue during the shopping blitz a couple days ago.
Online sales generated $2.4 billion in revenue on Friday alone. 27% of that was generated from mobile devices. Of the mobile portion, iOS was 79% of that was sales driven by users of iOS devices, over $500 million.
This puts a bit of iron in Apple's glove to remain focused on the higher-end of mainstream devices, where people that can afford to buy and own an iPhone have greater
overall purchasing power
than markets where $100 unsubsidized Android devices are the norm.
Apple's decision to continue working on the "experience" instead of chasing market share continues to remain a viable model, despite speculation (and predictions) that Cupertino would, or would eventually have to, make something "low-end." Supporting previous generation devices instead gives Apple a little better exposure to the "more affordable" idea, but even a two-generation old iPhone is more expensive than a lot of Android or Windows Phone gear out there.
via:
re/code