iPhone tops Japan's sales charts for the first time
22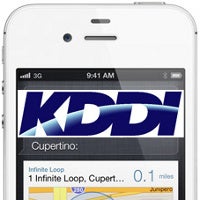 The iPhone might be the most popular phone stateside and in many developed countries, but Japan has always had its own very different market dominated by strange water-proof devices, folder Android phones often equipped with TV tuners, and with its own mobile payment systems. But the iPhone has finally grown enough in popularity to trump all of those specifics of the local market and gets to the top of Japan's phone sales charts in Q4 2011, according to a report by IDC Japan.
The
iPhone grabbed a 26.6% share
of all phone shipments in the last quarter of 2011. It zipped past Fujitsu-Toshiba and Sharp which had 18.3% and 15.7% respectively.
For the full 2011, though, Apple remained third. Sharp was the best selling brand for the year in the Land of the Rising Sun, followed by Fujitsu-Toshiba.
It's been a long road for the iPhone which grew consistently and made inroads to the first place by landing on Japan's second-biggest carrier KDDI. Prior to that, KDDI offered a safe harbor for Android handsets, so the carrier's customers had limited choice in mobile platforms.
After all those numbers it's no wonder that Apple announced support for Japanese language in the latest Siri now, is it?