iPhone 8 OLED panel may drive up the price of Apple's next flagship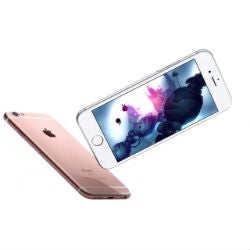 This may just be a rumor at this point, but we're pretty sure no one wants to hear that the next iPhone might be even more expensive. Still, that's exactly what is being claimed by the supply chain. And, the reason all comes down to the cost of the OLED panel that Apple is expected to be using in the
iPhone 8
. All that said, you might still be surprised at the effect on the price tag.
The main culprit is the OLED 3D Touch panel that Apple is expected to use in the iPhone 8. Supply chain sources for
Digitimes
say the existing 3D Touch display modules cost Apple $9 each, but that cost is expected to rise to $15 each. This may not seem like much of a bump, but as you should know, Apple has a tendency to focus on its profit margin quite a lot. And, analysts suspect that this won't be the only component of a high-end iPhone that will rise in cost for Apple.
Once you add it all up, the consensus is quickly becoming that there could be a $1000+ iPhone in the lineup this year. Obviously, that sounds pretty crazy, but considering the current iPhone 7 Plus can run you $979 for the 256GB model, that's not that big a jump. Still quite a steep price to pay.