iPhone 5s' Apple A7 processor specs, speed, RAM, GPU, other details revealed
48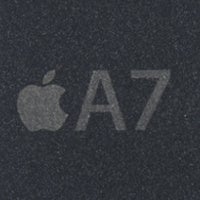 The
Apple iPhone 5s
comes with the first ever 64-bit chip in a mobile device, the Apple A7. Apple has already told us a few things about its newest chip, but now we have the first microscopic images showing us every tiny component that actually powers it.
The Apple A7 is a dual-core chip manufactured by Samsung (Samsung manufactured the chip in the iPhone 5 as well) on its 28nm high-k metal gate (HKMG) process. It's a move forward from the 32nm Apple A6 chip.
Apple's own ecosystem allowed the company to stay out of the largely meaningless quad- and octa-core race, and away from energy inefficient clock speed bumps. What do we mean? Benchmarks so far have showed that the A7's dual-core Cyclone processor (Cyclone is the new name for the Core, comes after Swift in the Apple A6) runs at up to 1.3GHz.
AnandTech reports that sources within ARM confirm the ideal clock speed of a Cortex A15 core to be 1.2GHz, but the spec race has driven companies like Samsung to bump it up to as much as 1.7GHz in the Exynos 5420. Jumping higher than around 1.2GHz-1.3GHz results in huge increases in energy consumption ruining the energy/power ratio. Additionally, going quad-core makes sense if you can manage the cores very finely and that's something that's yet to be done in a mobile chip. And we already have octa-core system chips!
Now, we have the first delayered image of the Apple A7 chip and it shows that the new Cyclone processor cores take up more space. It seems that Apple is also using a quad-core IMG PowerVR G6430 graphics chip. More details about the chip will surely surface soon, so stay tuned.
iPhone 5S' Apple A7 processor specs, speed, RAM, GPU, other details revealed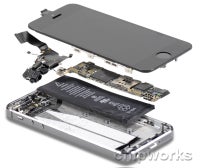 source:
Chipworks
, AnandTech (
1
), (
2
)