iPhone 4 resale value goes up as Samsung Galaxy falls
38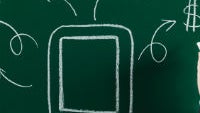 Before we even get into the actual story, let's just get one thing out of the way: we're going to assume that this work behind the data in this story was done fairly, but because it comes from Apple fanalyst Gene Munster of Piper Jaffray, we have some reservations. It seems that if you are one to resell your device down the road, you may get better value from an iPhone than a Samsung Galaxy.
Apparently, Munster and his team checked eBay every week since March. They tracked the last 50 smartphones sold on eBay each week, and averaged out a "fair market price" for each device.
Apple products held their value well
, with the iPhone 4 actually seeing a rise of 10.31 percent in resale value since April. The iPhone 4S price went down by 11.85 percent, and the iPhone 5 dropped just 3.75 percent. Samsung didn't fare so well with the Samsung Galaxy S III price dropping 27.32 percent, and the Galaxy Note II down 35.54 percent.
The team also checked prices on Chinese auction site Taobao, and found similar results. In China, the iPhone 4 saw its resale value go up by 1.42 percent since April, while the iPhone 4 down 14.32 percent, and the iPhone 5 lost 7.22 percent.
Samsung again couldn't hold its value
with the Galaxy S III down 24.17 percent, the Galaxy Note II dropped 23.67 percent, and the even the new Galaxy S4 lost 14.39 percent of its resale value.
We do tend to believe the results, because the reputation of a brand, and the social cache of a product help to keep resell values higher, even if the product itself may not necessarily deserve it over another; and, the results mirror what was seen back in May running the same study. You'll see it in every market with various brands, like Prius which holds its value longer than other cars. A brand is worth what the market pays for it.