iPad wait times drop to less than a week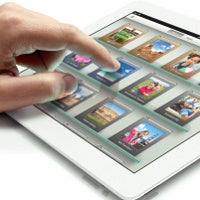 More than a month after the new iPad hit shelves, waiting times have finally dropped and now you need to wait for only
five to seven days
until you get yours. Apple's online store used to show two to three weeks for the delivery of an iPad, but it seems that Cupertino is now better in control of demand.
All version of Apple's new iPad are now shipping faster - from the most basic Wi-Fi-only 16GB model to the 4G-enabled 64GB iPad. This hints at two scenarios. It's either that
Apple has prepared better for the demand
, or the demand is relatively lower. And knowing the great momentum the iPad has by all estimates, it's likely the first that's happening.
Earlier reports suggested that Samsung was having trouble delivering enough displays, but Apple has hedged the risks and is said to also rely on screens from LG and Sharp.
In Europe however waiting times are still long. Users in the UK need to wait between a week and two weeks to have their iPad shipped, and the same wait applies for Europe's biggest markets Germany and France.
The iPad is a well-oiled machine with a massive tiered launch that is only continuing. Most recently, the new iPad has arrived to South Korea, Brunei, Croatia, Cyprus, the Dominican Republic, El Salvador, Guatemala, Malaysia, Panama, St Maarten, Uruguay, and Venezuela. Next Friday, another 9 countries including India will get the tablet, and we can expect this to show in Apple's results for the second quarter of the year.