iPad mini vs Nexus 7 vs Kindle Fire HD: size comparison
34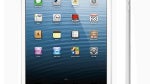 The
iPad mini
, which, by the way, was unveiled yesterday (if you somehow haven't noticed), comes to answer the prayers of users who desperately need a tablet, but find the powerful 10-inchers to be a bit of an overkill. Well, obviously, there have been some more compact offerings around lately, like the Kindle Fire or the
Nexus 7
, but iPad mini is a different breed of tablet. It's got an exquisite design and a rich content ecosystem that are unrivaled by anything else currently on the market.
Indeed, when the Nexus 7 came out with its powerful hardware and affordable price tag, everyone liked it for being such a well-balanced offering, but now that the iPad mini is here, it seems like the rules of the game are to change once again. Still, the iPad mini does come with a slightly larger display at 7.9", compared to the 7" screens of its closest competition, the Nexus 7 and the
Kindle Fire HD
. Does that put it in a different class? Does it make it considerably bigger than its rivals?
If you don't have the three devices in front of you, it can be really difficult to say. Sure, we have the exact dimensions of all three, but that doesn't help much, does it? That's why we put this image together. It's an accurate representation of the size differences between the iPad mini, Nexus 7 and Kindle Fire HD 7". Now that we can have a clear view of all three tablets next to each other, it looks like the iPad mini isn't substantially bigger than the other two. It's actually just a tad higher and even narrower than the Kindle Fire HD. The Nexus 7 is definitely the narrowest of three, though. When it comes to thinness, however, the iPad mini is the unprecedented leader at just 7.2 mm. Both other tablets are more than 3 mm thicker. Along with this impressive engineering achievement, the iPad mini is also lighter than the other two, despite the fact that it's made of aluminum, while the other two are made of plastic.
There are certain pros and cons to all three form-factors, though it goes without saying the Apple has once again trumped the competition as far as overall design goes. At least, we got to see that the mini won't be so much bigger than its closest competition, despite its bigger screen.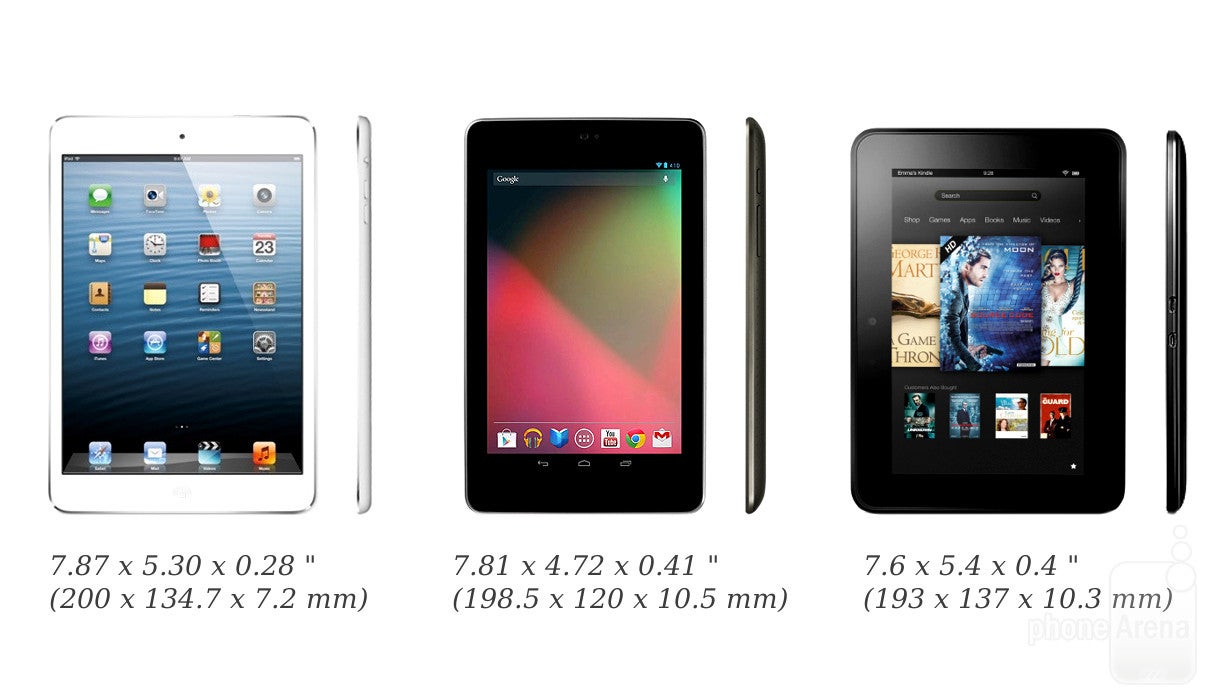 iPad mini, Nexus 7 and Kindle Fire HD