iPad mini announcement meta-liveblog
40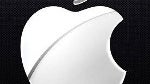 After years of rumors or speculation, the day is finally here. The day when Apple is expected to unveil the iPad mini - an iPad with a smaller screen and a cheaper price tag that will try to compete with popular small tablets like the Nexus 7 and Kindle Fire HD.
If you want to follow the event as it unfolds, please feel free to keep track of our liveblog below. We'll be making sure to keep you posted with up-to-the-minute updates, so that you can almost feel as if you're right there at the California Theater in San Jose.
Stay with us, guys and gals, as the event is going to begin at: 10AM PT | 12PM CT | 1PM ET | 7PM Central European.
Images courtesy of The Verge.