iOS 8 will improve Apple Maps with public transit and maybe augmented reality
8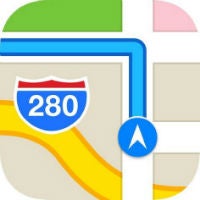 So far, the vast majority of the rumors for what Apple is bringing to the table in 2014 has focused on the
iPhone 6
hardware. The only information we've heard about the upcoming iOS 8 update is that it will likely include the Healthbook app for tracking exercise, nutrition, and more. Now, we're getting a bit more info on what iOS 8 will bring, and this time the focus is on Apple Maps.
There was quite a bit of uproar about Apple Maps when it first launched, because the software wasn't quite finished, and it replaced a mature Google Maps product. But, over the time since, the product has gotten much better, and the grumbling from users has quieted for the most part. That doesn't mean that Apple is done working on it though.
Until now, users have had to rely on 3rd party apps for public transit directions, but Apple is said to be on track to add in that functionality with iOS 8. Unfortunately, we don't know how extensive it will be at launch. The report claims it will be in major US cities at first, then expand across the US and into other countries. Luckily, Apple likely won't remove the feature which hooks to 3rd party transit apps, so even if Apple Maps doesn't offer what you need, you should still be able to get directions.
The last piece of the rumor is one that may not make it into iOS 8, but is supposedly something that Apple is working on for a future version of Maps: augmented reality (AR). Apple was granted a patent related to AR back in 2011, but AR in general hasn't really taken off too much. Even so, Apple is said to be working on a solution to show nearby points-of-interest. Apple is also said to be working on different ways to provide indoor mapping and enhanced options for drivers, but again those may not make it into iOS 8.