iOS 6 beta 3 kills Me.com e-mail addresses in favor of iCloud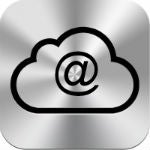 Since the launch of iCloud last year, Apple has been slowly phasing out and transitioning old MobileMe users to the new iCloud platform and name, and one more piece of that puzzle seems to be coming into place with iOS 6. The
new beta 3 of iOS 6
is showing that new users will be transitioned to new iCloud e-mail accounts.
According to the iOS 6 beta 3 changelog:
icloud.com email addresses are now available for iCloud mail users. Users signing up for new Apple IDs, or enabling Mail on their iCloud account for the first time, will automatically receive an @icloud.com email address instead of a me.com email address. iCloud users with @me.com addresses that have been used with iOS 6 beta 3 will receive an @icloud.com email address that matches their @me.com address
MobileMe was discontinued just last month, and users were given warnings to migrate to iCloud in order to keep a working e-mail address, but it looks like iOS 6 will make that process automatic by moving all me.com users to a new icloud.com e-mail address. So, if you've been one of the lazy users who never moved your MobileMe account to iCloud, it may be done for you soon enough.