iOS 11 battery drain is a real problem, study shows
58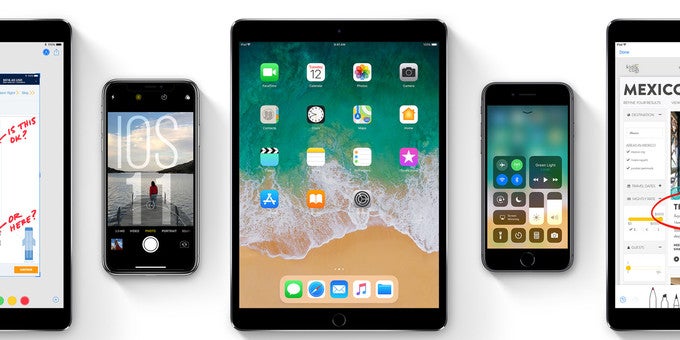 Big new software upgrades might be awesome and exciting, but they are often accompanied by some unpleasant teething troubles. Apple's introduction of iOS 11 is the latest example of this, as many users reported a variety of problems after they updated to the latest version of the software.
One of the most commonly experienced issues seems to be related to battery drain. This could be attributed to things like the Spotlight search feature needing to re-index all the files on a given device or recalibration of the battery charging mechanism which usually concludes after a few recharges.
Normally, such early-stage ailments disappear quickly, but it seems that there is still an alarming number of users which continue to struggle with the battery life on their device.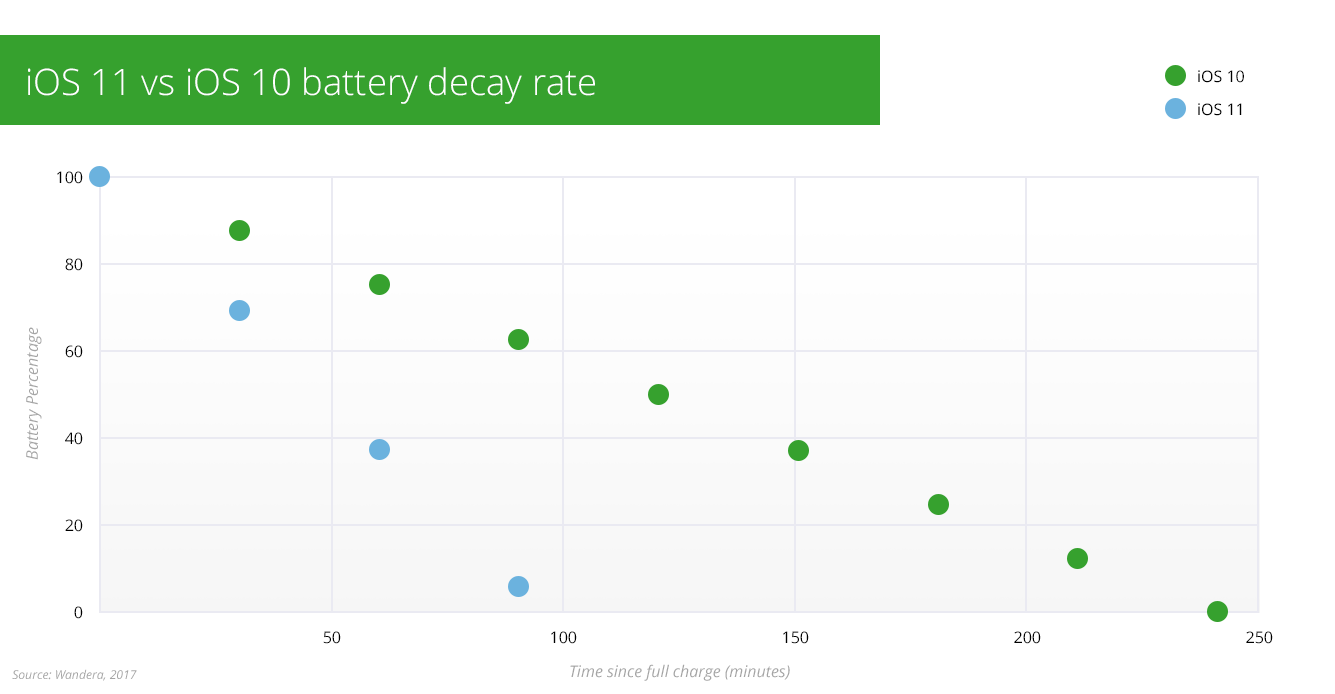 Security research firm Wandera took notice and conducted a survey which compares the average battery decay rate of devices running on iOS 10 and iOS 11. Wandera states that it has singled out 50,000 moderate to heavy users and averaged the results for a device to go from 100 to 0 percent over the course of three days. The results are startling, to say the least.
The decay rate for iOS 11 stands at 96 minutes. That's much less than the 240 minutes achieved by devices on iOS 10. Of course, this is a rough generalization and the results will vary for each device, but the stats show that there is a real problem that is yet to be fixed by Apple.
Cupertino has so far released
iOS version 11.0.1
which addressed other issues related to Outlook and Exchange-based email accounts, but the incremental patch doesn't do much to increase time between charges. As such, if you're still on iOS 10, you might want to hold off for a little before upgrading.
Have you experienced an inferior battery life after upgrading to iOS 11? Let us know in the comments below.