Looney Tunes Huawei rumor appears to be true as P60 Pro specs leak
90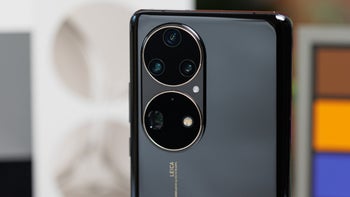 Last month we passed along what seemed like a crazy rumor. Huawei was reportedly planning on introducing
two new flagship series, the P60 and Mate 60 lines, this coming March
. The rumor sounded positively Looney Tunes because even in the best of times, before the U.S. government put the company on the entity list and expanded its export rules regarding chips, Huawei stuck by a precise release schedule.
The photography-focused (pun possibly intended) P series phones would surface at the beginning of each year while the innovative and technologically advanced Mate line would be released late in the year. Due to the U.S. forcing the manufacturer to play with both hands tied behind its back, recently Huawei alternated the release of the two lines on a yearly basis. For example, in 2021 the P50 series was launched and last year the Mate 50 was released. The latter was
greeted with strong consumer demand and long lines in China
.
Once again we hear that Huawei could introduce two flagship models as soon as March

Based on a report from
ThePhoneTalks
, it appears that
Huawei
is planning to unveil both of its new flagship models in March. And the good news for those able to buy Huawei phones is that they will feature bigger batteries, better cameras, and larger displays.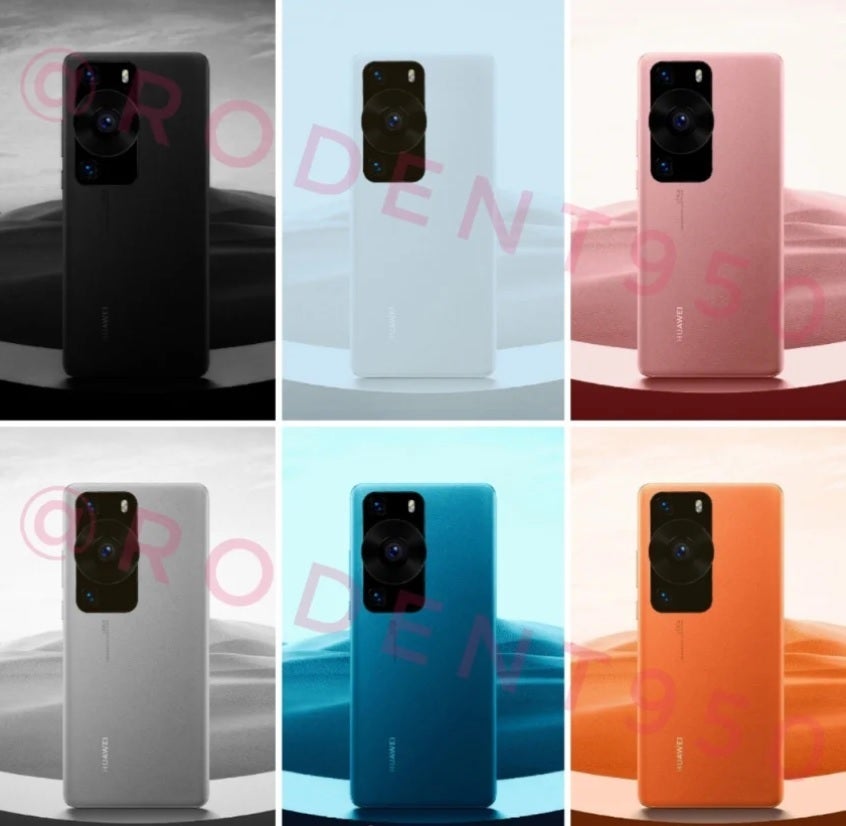 P60 series renders from Twitter tipster @RODENT950
The P60 Pro is rumored to sport a BOE-produced 6.6-inch OLED display with a 120Hz refresh rate carrying a QHD+ 1440 x 3200 resolution. That is an improvement from the 1228 x 2700 resolution used on the P50 Pro screen. A 50MP Sony IMX888 sensor will anchor the camera array on the back of the handset and a 50MP Sony IMX858 sensor could drive the ultra-wide camera while the telephoto camera could employ the 64MP OmniVision OV64B sensor. Once again, variable aperture will be a feature.
The P60 Pro is rumored to be equipped with a 5500mAh battery which, at the very least, will allow it to run all day without users having to find an outlet or carry a power bank. And users will be able to take advantage of 100W wired fast charging and 50W wireless fast charging.
The P60 Pro will also connect to satellites when cellular or Wi-Fi connectivity is impossible in order to send and receive messages. And in emergency mode, the flashlight, GPS, and camera will still be available even when battery life is extremely low. The device will have an IP68 rating making it impervious to dust and able to be submerged in nearly 5 feet of (non-salt) water for up to 30 minutes. A front-facing 32MP selfie camera is available for selfies (which is why it's called a selfie camera) and video chats.
Huawei still is blocked from offering 5G support on its phones

The Qualcomm Snapdragon 8+ Gen 1 will be under the hood although once again the chip has been tweaked to prevent it from working with 5G signals. This is part of the U.S. export rules that prevent the company from receiving cutting-edge chips from foundries that use American technology. At one time Huawei was TSMC's second-largest customer after Apple, and Huawei does have its own HiSilicon semiconductor unit.
Recently, the company has
filed a patent application covering components related to an extreme ultraviolet (EUV) lithography machine
. The machine is used to etch circuitry designs on silicon wafers during the process of manufacturing chips. As billions and billions of transistors now fit inside a single chipset, the designs etched on a wafer have to be thinner than a human hair. Only one company makes EUV machines, Netherlands-based ASML, and it has been following instructions from the U.S. not to ship any of its products to Huawei.
Should Huawei receive the patent that it filed for, it could eventually allow a Chinese foundry like SMIC to spit out cutting-edge chips earmarked for Huawei without violating the U.S. restrictions. And that would be a game changer.