Google Pixel 3a and 3a XL plagued by power issues
54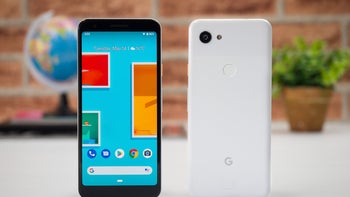 Google Pixel phones have the reputation of offering buttery-smooth performance, courtesy of stock Android. They are supposed to be
the way
to experience Android in its purest form, and you'd think that bugs and unexpected problems would be brought to an absolute minimum, considering that Google is the company both behind the hardware and software running on it. Unfortunately, however, every generation of Pixel phones has had its fair share of issues at launch, and the new Google Pixel 3a and Pixel 3a XL are no exception to the rule.
Early adopters of Google's new affordable Pixel phones have started reporting random shut downs when their phones are left idle. The problem seems to affect both the Pixel 3a and the Pixel 3a XL, with random shut downs occurring throughout the day for many users. Reports of the issue began surfacing on
Reddit
over the last day, and while many Pixel 3a owners have confirmed that they've experienced the bug, there are still some that remain unaffected.
It is currently unknown what's causing the problem, although the possibility of a third-party app being being the culprit has been ruled out.
Users on

Reddit
have been able to replicate the issue while using their devices in "Safe Mode," which disables any third-party software. When a random shut down occurs, the phone won't simply turn on by pressing the power button. Instead, it has to be hard reset by holding the power button pressed for around 30 seconds.
Due to the unpredictable nature of the bug—it seems to occur at random times while the phone is not being used—getting to the root cause may be tricky. Since investigation into the issue is still in its infancy, Google has not yet publicly responded to any related queries. If you are experiencing random shutdowns on your Google Pixel 3a or Pixel 3a XL, we'd advise you to report the problem through "Support & tips" page in "Settings" on your phone.