Google Messages' new icon now appearing for more users in the notification tray
1
The Google Messages icon was updated to a fresh look late last year; however, for most users, the notification icon for the app didn't quite follow the same design change. This now changing as the notification icon has been changing widely for more users to reflect the new style.
The reports of the new icon making its rounds initially came from the
Google Pixel subreddit
where users starting noticing the change overnight and was then shared by
9to5Google
. It turns out that a subset of Pixel 6 and 7 series users were experiencing an issue where the old Messages icon would appear in the notification tray and on the lock screen, even after the actual app icon had changed.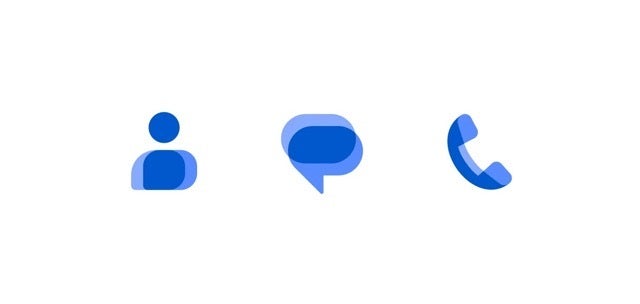 The new design was announced as part of the #GetTheMessage campaign Google started in order to bring awareness to the benefits of using RCS instead of SMS and to encourage Apple to add RCS to its Messages app, complementing iMessage. On top of that, Google also announced a slew of updates to the app that would enrich the experience for RCS users that receive messages from iMessage users, particularly those involving message reactions. Unfortunately though, this campaign has had little to no success in changing Apple's mind.
As far as the bug where the iconography is inconsistent between the app icon and the notification tray, it thankfully appears to be suddenly resolved with what appears to be an app or server-side update. This isn't a huge deal as it doesn't affect functionality whatsoever, but for those that prefer a more cohesive experience, it was a bit of an eye sore.