Google Maps now works with Apple CarPlay
16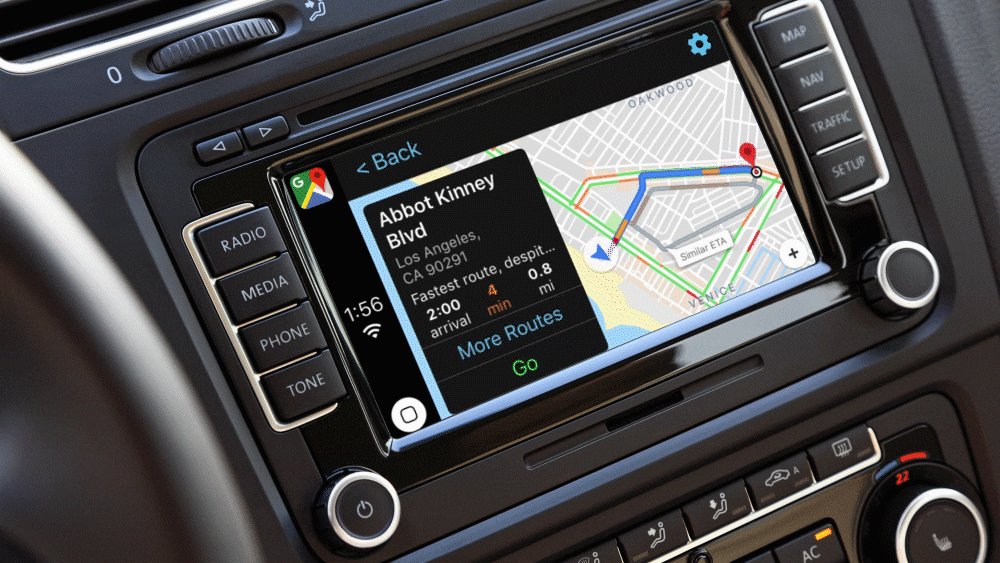 Up until now the default and only navigation app available on Apple CarPlay was Apple Maps. The latest version of iOS changes this bt introducing a long-awaited feature – support for third-party navigation apps.
First in line to take advantage of the new integration is Google Maps. In order to use it, you need to be updated to iOS 12 and have version 5.0 of Google Maps installed on your device. Google-owned Waze is also expected to roll out support for CarPlay, though the update is still in the works.
Unfortunately, Siri can't be used to control Google Maps, as it is a third-party app, but there's a built-in voice control feature that you can use instead (though this requires a push of a button to activate).
You can sync all of your current data and lists from Google Maps with CarPlay. You can start navigation from your iPhone and immediately pick up where you left off once you've connected to CarPlay.