Google announces built-in AI tools starting with Gmail and Docs for its trusted tester program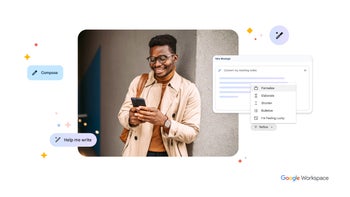 Google has introduced, and announced via a
blog post
, a set of AI-powered writing features in Docs and Gmail to select beta users, allowing Workspace users to leverage the power of creative AI for creativity, connection, and collaboration.
Users will be able to use these features to draft, reply, summarize, and prioritize their Gmail ideas as well as proofread, write, and rewrite in Docs. Although this is where it will start, the plan in the future is to expand to the rest of the Google Workspace applications, such as by generating images, audio, and video in Slides, as well as automatically generating formulas and insights in Sheets.
For now, Google is making these tools available in Gmail and Docs, which will help save time and effort when writing first drafts of a resume, an event invitation, or a professional email. You will only need to enter in the subject you want to write about, and an initial draft will be produced for you right away. This will provide a base that you can then edit and improve upon, which you will also be able to do with the help of the AI partner.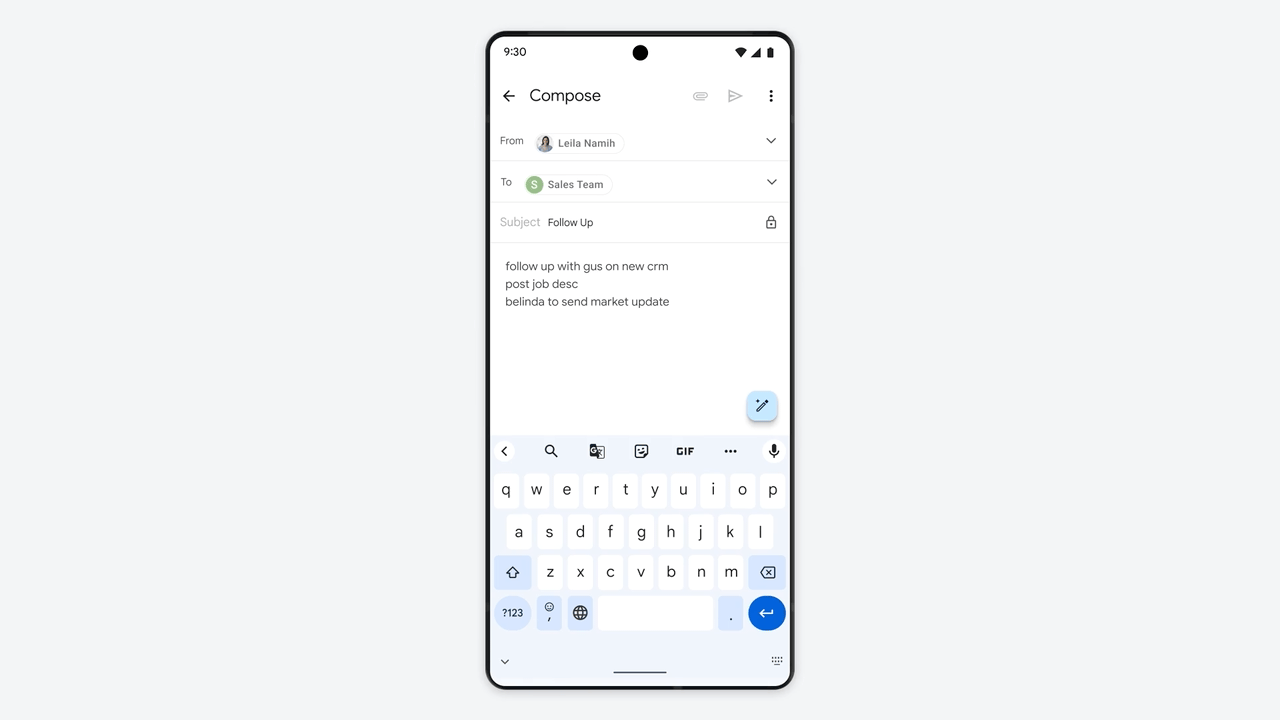 Where things will also get interesting is in Gmail with the introduction of an "I'm feeling lucky" button inside the Gmail application, which can help you re-write that email you're not so sure about. You can use this tool to apply the appropriate tone of voice if an email needs to sound more formal. Additionally, you can take notes that you have taken on your phone and plug those in to turn them into a more cohesive thought or summary.
In its announcement, Google was clear to mention that "AI is no replacement for the ingenuity, creativity, and smarts of real people," and thus this technology is not perfect and will have its quirks. Considering this, Google is developing this tool in compliance with Google's AI Principles, which are intended to keep the user in control by allowing the AI to make recommendations that the user is able to approve, modify, and change. In addition, Workspace admins can rest assured that the corresponding measures will be put into place to allow I.T. professionals to apply the appropriate policies for their organization.
As more people use and provide input on AI-based tools, those tools will improve. Google plans on releasing these new features later this month, beginning with the English-speaking market in the USA with members of its trusted tester program. Once it has gone through its proper paces, Google intends to improve on the experience and eventually make this available for the masses.