Gmail is ready to help you track your shipments
3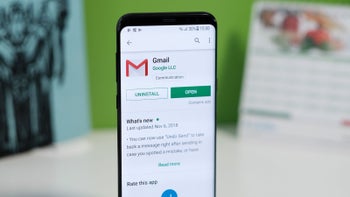 Last November, we reported that Google is teasing a feature that lets
Gmail track your shipments for you
. It would allow users to quickly get info about their awaited parcels at a glance, while at the Inbox section of the Gmail app.
While a lot of time has passed since November, many users might have missed the memo which lets them know that the feature is live. Usually, that would come in the style of a card that shows up at the top of your Gmail app, as soon as it detects that you've gotten an email about tracking.
Well, here is your reminder, folks: Gmail is now able to track your shipments, and it has even gotten a refreshed look. The feature is available on both iOS and Android, as
9to5Google
reported, and once you turn it on, you will start seeing tracking info in your inbox and more detailed views when you open up an email.
How to enable package tracking in Gmail?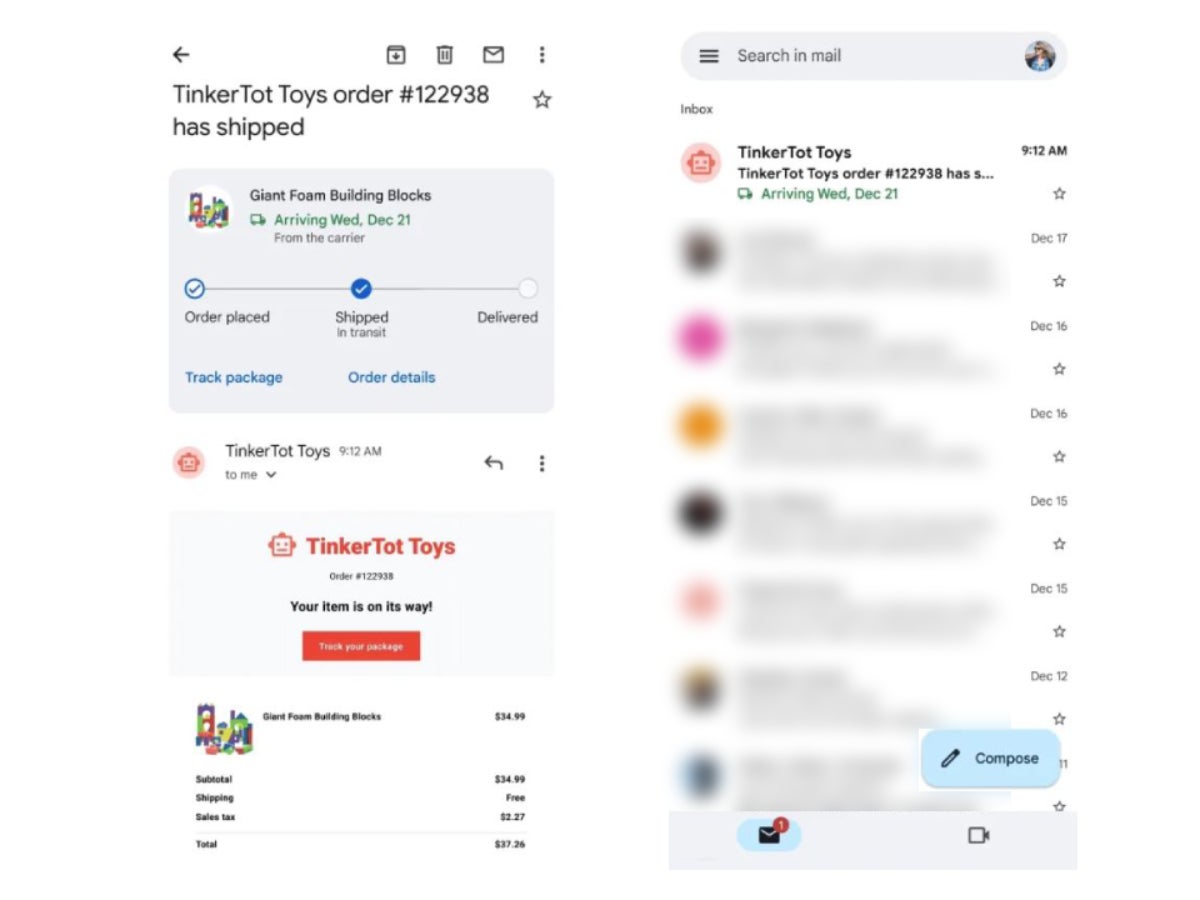 Some example snaps, courtesy of 9to5 Google.
That's great and all, but how do you enable the feature if you've missed the prompt? No worries, it's pretty simple to do. Let's start with Android:
Open up the Gmail settings from within the app
Tap on your email
Navigate to General -> Package Tracking

Presto

! You are done.
And here's what you do if you are more into iPhones:
Open Settings in the Gmail app
Scroll down to Data Privacy
For some reason, the Toggle is there
Now that you've enabled the feature, you'll be able to see:
Delivery Date, as submitted by the courier
Order Number with tap-to-copy capabilities, but it doesn't work with all orders
A quick "Track" button that leads you to the online, presumably more detailed tracking
Order status in three stages: Order placed, Shipped, meaning in transit, and delivered.
If you are just looking to quickly check what your delivery status is, you won't need to open the email, as the expected delivery date will be visible from the inbox. If you open the email though, all of the above will be displayed in a dynamic card at the top of the app.
We have new functionality to look forward to as well. At an unspecified time in the future, users will be able to get an overview of all of their tracked shipments at the top of the app, and labels for delayed shipments will also be introduced. Isn't it
just swell
when advancements like this make your day a bit easier?