Facebook admits red dot notifications are annoying, may soon let you disable them
5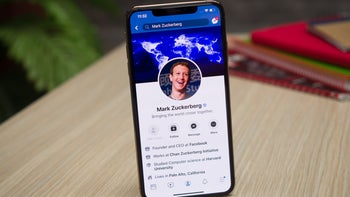 Facebook is rumored to be working on reducing the number of red dot notifications in the Facebook mobile app. The company is testing tools that allow users to customize what types of in-app notifications they see – i.e. for the Watch, Profile, and Groups tabs nested in the top bar of the app. Of course, disabling them outright won't be possible, but it's still going to be better than having to tap each one to clear it.
There's no official word on why this is being done, but a Facebook rep told
TechCrunch
that the endeavor is
"related to the work we're doing with the well-being team. We're thinking about how people spend their time in the app and making sure that it's time well spent."
The report further claims that the change could be in effort to reduce some of the
anxiety
that's been connected to red dot-style mobile notifications. These notification badges have been designed the way they are, after years of research, in order to maximize the possibility of the user engaging with them. However, this "growth hack" has backfired to some extent, in that many users now often feel overwhelmed by the badges—especially if they also display the number of missed notifications—and are less likely to tap on them.

Facebook is looking to mitigate this by allowing users to customize what notifications they see in the Facebook mobile app. Of course, total freedom is out of the question, but going forward, you may be able to turn off the red dots on the Watch, Profile, Groups, and Menu tabs in the Facebook app.
"People don't necessarily want to see a notification on the badge [the in-app dots on tabs] if they're already getting notifications in the jewel [the red counter on the Facebook app icon on your phone's homescreen]"
a Facebook spokesperson told
TechCrunch.
The feature has already entered the testing stages, but is not yet widely available. If it passes, it's likely going to roll out to everyone in the coming months,and will be located
Menu > Settings & Privacy > Settings > Notifications > Notification Dots.