Talking tech and leaks with Evan Blass, the man behind @evleaks
7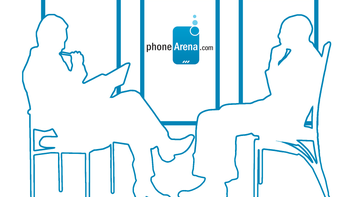 Let's be honest: if it wasn't for leaks, the mobile news cycle would be rather boring. Luckily for us, there's a group of individuals online that have sources deep within the smartphone industry and regularly feed us information about upcoming devices, sometimes several months before any official announcements. We, of course, report on those leaks, but it's easy to glance over the source when you're in a hurry to read that juicy info or look at the latest render. That's why we decided to familiarize you with the men behind the leaks and reached out to the most prominent leakers with a proposition of a short interview.
Today, we're happy to introduce the first one: Evan Blass, better know with his Twitter handle:
@evleaks
. Evan has been part of the mobile scene for over a decade and has worked for several publications throughout the years but his "career" as a leaker began in 2012 when he set up the now famous @evleaks Twitter account. He's had multiple big leaks since then, most recently the reveal of the
LG V50 ThinQ
. Now let's get to the questions!
PA: Before appearing on Twitter as @evleaks, you worked with Engadget and PocketNow. Why did you leave a career as an editor behind and get into leaking tech? Was it a goal of yours to do it at a "professional" level, or did it just happen over time?

Evan:
I actually started leaking while I was still managing editor at Pocketnow, but it's the type of thing which happened so gradually, that it was never a conscious decision to "become a leaker."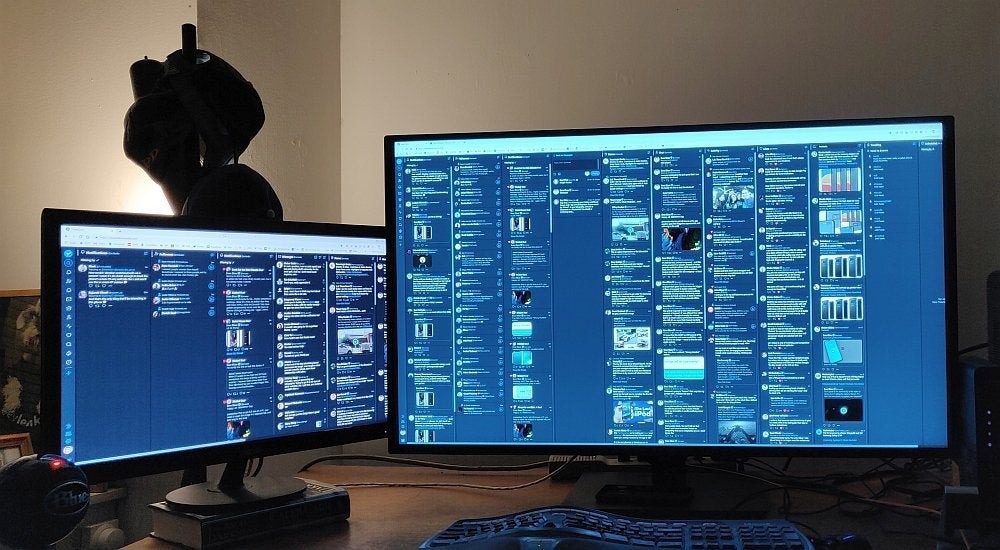 This picture of Evan's ''battlestation'' shows what it's like behind the scenes
PA:
Have you received any threats from companies or individuals because of something you posted? Or have companies tried to bribe you to exclude leaks about them? Any memorable cases of such interactions (no names required)?
Evan:
I've never been threatened by a company for any reason, nor have I ever been paid or offered money to withhold a leak. For the most part, OEMs and carriers have left me alone.
PA:
Do you have a favorite leak of yours? What made it stand out from the rest?
Evan:
My favorite story of all time, which some might consider a leak, was a serendipitous piece of reporting prior to the iPhone 4S launch. At the time it was still assumed to carry the branding "iPhone 5," and using a parameter-heavy search string in Google, I queried Flickr for images captured by unannounced iPhones. As luck would have it, there actually was one such image, a picture of a plate of sushi captured by an Apple engineer and geotagged in the heart of the Cupertino campus.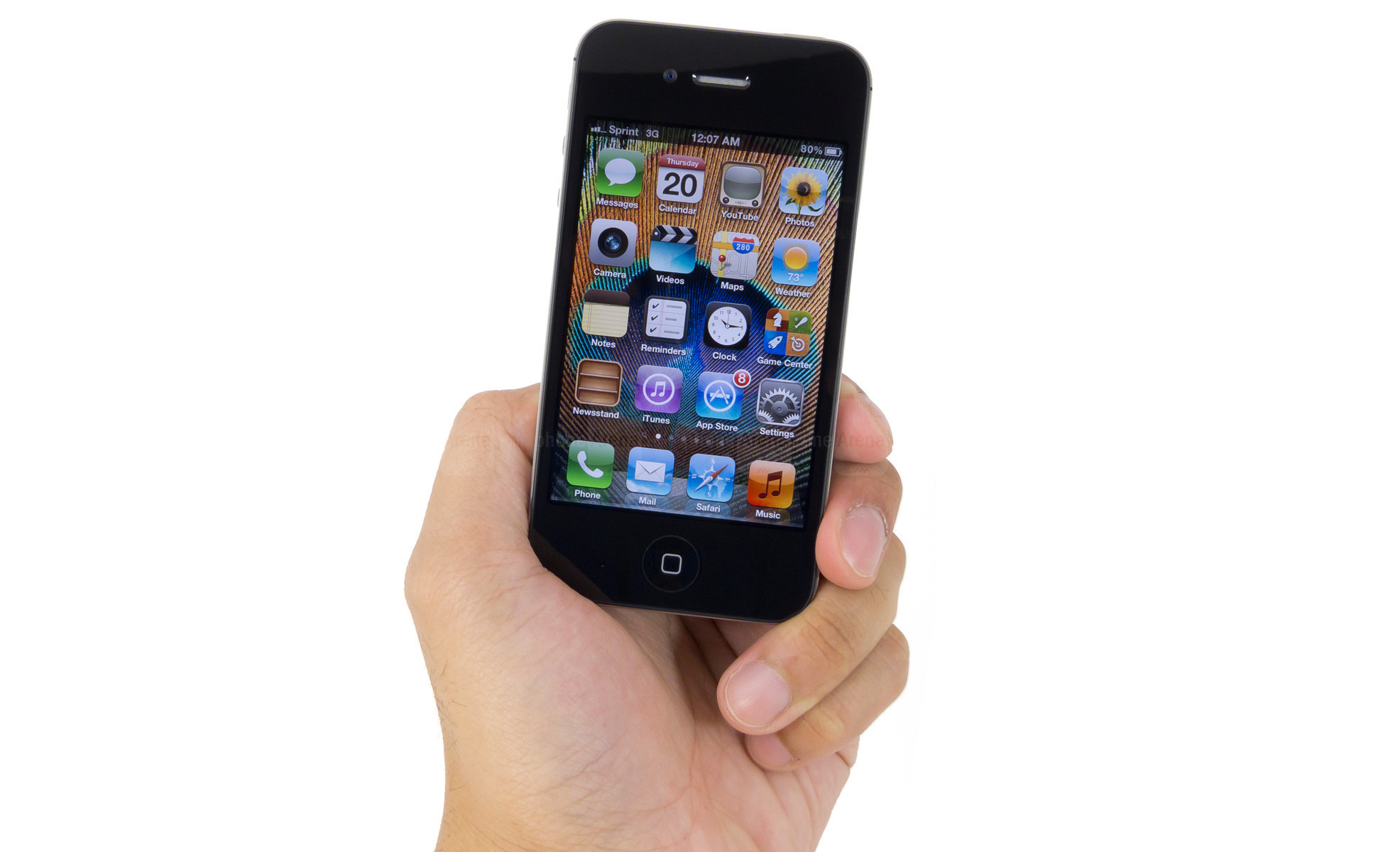 The iPhone 4S is also a good reminder of how far technology has come in a few years
PA:
It's speculated that manufacturers themselves are often providing the "leaked" information to generate hype. In your experience, is this common?

Evan:
It definitely happens, but I would not say that it's common. It's not a hard and fast rule, but generally, the more successful a company's phone business is, the less likely they'll be to engage in controlled leaks.
PA:
What's the most absurdly fake leak you've received? Do you receive a lot of troll tips/renders?
Evan:
I used to get a lot more than I do now, certainly. Most of them are/were absurd: imagery with clear red flags as to its nature.
PA:
Which company in your opinion does the best job at keeping its developments secret and which is the worst at it?
Evan:
I don't think it's a matter of good versus bad: all companies know how to keep their products under wraps pre-launch, and the only question is whether they value the surprise enough to structure their release timetable in deference to it.

PA:
Has being popular on the internet affected you in real life? Do people recognize you on the street and stop you for a high five?

Evan:
No, almost never. In fact, it was only very recently that someone approached me online after having randomly met me in person: my building's FedEx driver.
PA:
If being involved with technology wasn't an option, what would you rather do for a living?
Evan:
That should be obvious to anyone who still follows me, ha: I'd be a political pundit.
PA:
What smartphone trend would you be happy to see gone?
Evan:
Goodbye, hated notch: we hardly knew ye, and that is a good thing.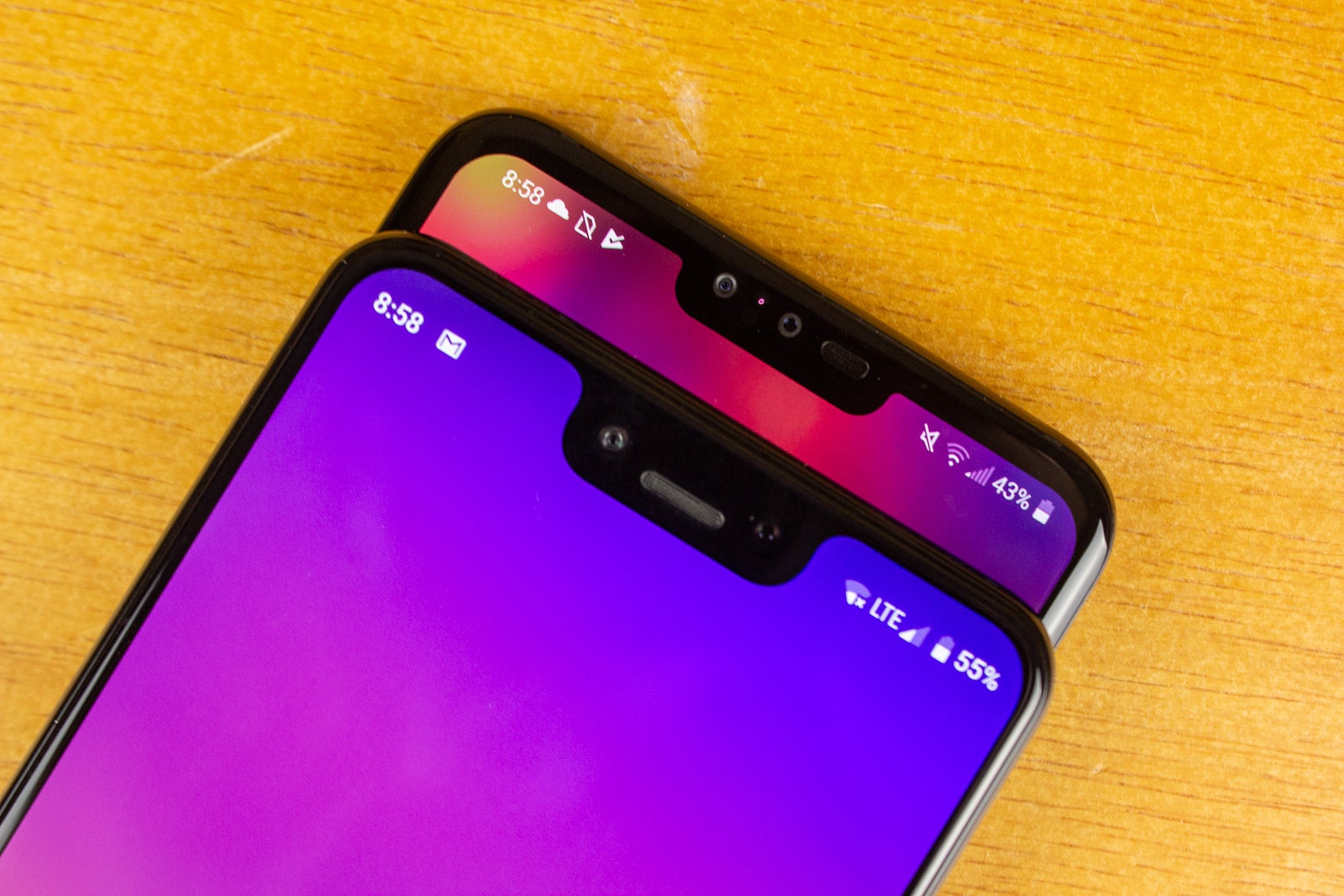 Few things are as universal as the hatred for the notch
PA:
What technology today makes you go "Wow!" ?
Evan:
Definitely foldables/rollables; when they can finally incorporate real glass into these form factors, it will truly be a game changer, I suspect.
PA:
Do you think the US Government's concerns about Chinese manufacturers are justified?
Evan:
I think in terms of networking equipment, they probably are, but in terms of consumer handsets, I think the threat is probably overblown.
PA:
What was your first phone and what are your fondest memories of it?
Evan:
My first smartphone -- hey, that's all anyone cares about, right? -- was a Treo 600 from Palm/Handspring, and it was an amazing little handset. A great gateway to the world of pocketable computers.
PA:
What is your current phone and what do you love about it the most?
Evan:
Right now I'm using a OnePlus 6T McLaren edition review unit, and I've found it to be quite snappy -- thanks to the Snapdragon 845 and 10GB of RAM -- as well as rather stylish, with its tasteful orange detailing.