Clash Royale League to feature 36 e-sports teams and a $1 million prize pool
0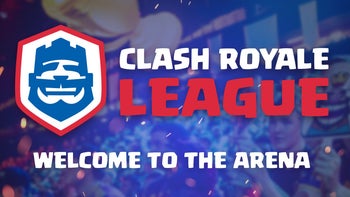 Clash Royale League will feature 36 e-sports teams from around the world and an impressive $1 million prize pool, as announced by Supercell – the company behind the mobile game. This will be the highest prize pool featured in a mobile game tournament.
If you haven't heard about Clash Royale, you need to step-up your mobile gaming culture, as this is one of the most popular mobile games in the world with over 100 million downloads on Android (no data about iOS downloads but we bet the numbers are similar if not even higher). It's essentially a player-versus-player arena card game, where you gain resources and spend them on different units, which you will then use to defeat your opponent.
So, what is the format of Clash Royale League going to be? Well, this year's league will be divided into two divisions – one, where Asian and China teams will compete, which will run from March until July, and another division for teams from the rest of the world, which will run from fall until winter.
What's unique about Clash Royale League is that anyone can become a pro! Yeah, that's right – you can literally sit on your couch and be drafted by one of the top e-sports teams, including names like Team SoloMid, Fnatic, and Immortals, which we're sure some of you will recognize. The drafting process is possible due to the league's format – anyone can participate, which resulted in over 25 million players competing in the first round, but only 7,000 making it to the second.
Did you suddenly feel like becoming a pro? You can download Clash Royale (
iOS
|
Android
) now and start practicing immediately. Unfortunately, you'll have to wait until next year as signing-up has already ended, but at least you have time to master your skills.
source:
Clash Royale
via
Engadget