Best wired earbuds in 2023
We may earn a commission if you make a purchase from the links on this page.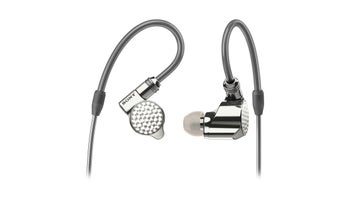 True wireless earbuds are the future, but they have some inconveniences. For example, their battery life is limited, and they can easily be misplaced.
Fortunately, wired in-ear headphones are still around. As long as you don't mind living the dongle life, a lot of wired earbuds offer great music and phone call quality at a low price.
Furthermore, wired earbuds don't have built-in batteries and never run out of juice, which means they are dependable. Oh, and since they are connected via cable to your phone, it is much harder to lose them.
However, there are a lot of wired in-ear headphones out there, so it can be difficult to find the perfect earphones for you. But don't worry; we can help you find what you're looking for. In this article, we picked what we think are the best wired earbuds in 2023.
These are the best wired earbuds in 2023
Sony MDRXB55AP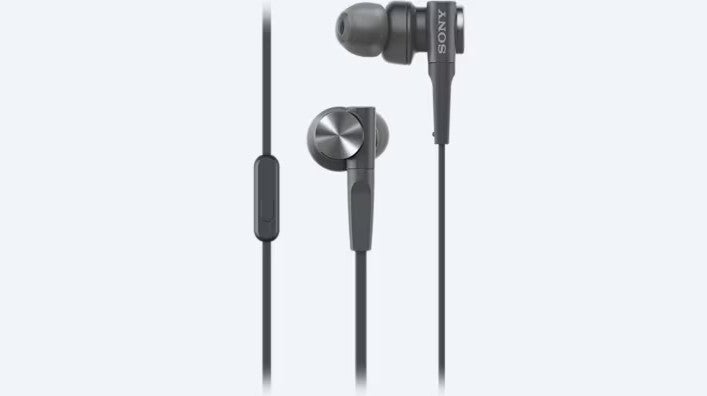 If you are looking for budget-friendly, bass-heavy wired earphones, then we suggest you check out Sony's MDRXB55AP. These earbuds come with 12 mm neodymium driver units and Powered Bass Duct++ technology that helps them deliver powerful sound and sub-bass. The earphones also have a tangle-free cable and a remote with a built-in microphone. They even come with their own pouch where you can keep them safe when you are not using them.
Shure SE215 Pro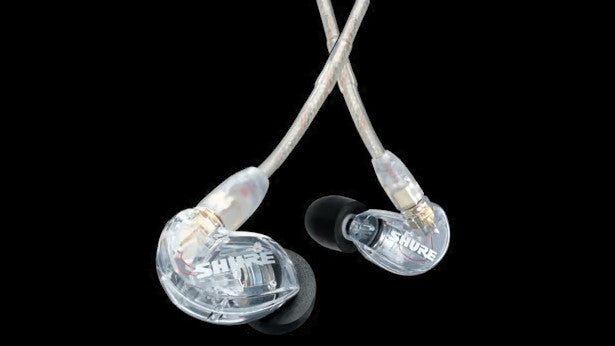 These Shure earbuds are one of the best in their class. They are also lightweight and very stylish looking. Keep in mind that they come in two variants: one with a microphone and playback buttons, and one without. Also, these produce a natural, balanced sound, unlike some that might add too much bass or weaker highs.
Furthermore, they have a reinforced cable, which makes them more durable, and come with memory foam ear tips, which offer amazing noise isolation. However, we must note that the tips wear out quickly and could be uncomfortable for some because they go deep into the ear canal. Oh, and the earbuds must be worn behind the ear because of their design.
The Shure SE215 Pro are great wired earbuds designed for true audiophiles and music professionals, and as you probably can figure, they aren't exactly cheap, but if you want quality, they are worth it. Shure's SE215 Pro earbuds come in four colors: Clear, Black, Blue, and Purple.


Sennheiser CX 300S
Best overall budget-friendly earbuds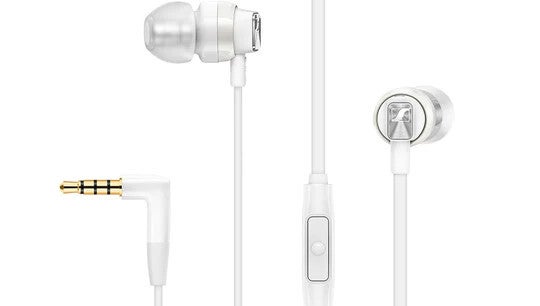 Now, the Shure SE215 Pro are great, but if you don't want to spend a lot of money on a pair of earbuds, we suggest you check out these bad boys. The Sennheiser CX 300S are amazing all-rounders. They don't cost much, have great sound quality, good passive noise isolation, and come with a microphone that delivers a clear sound.
Sennheiser IE 300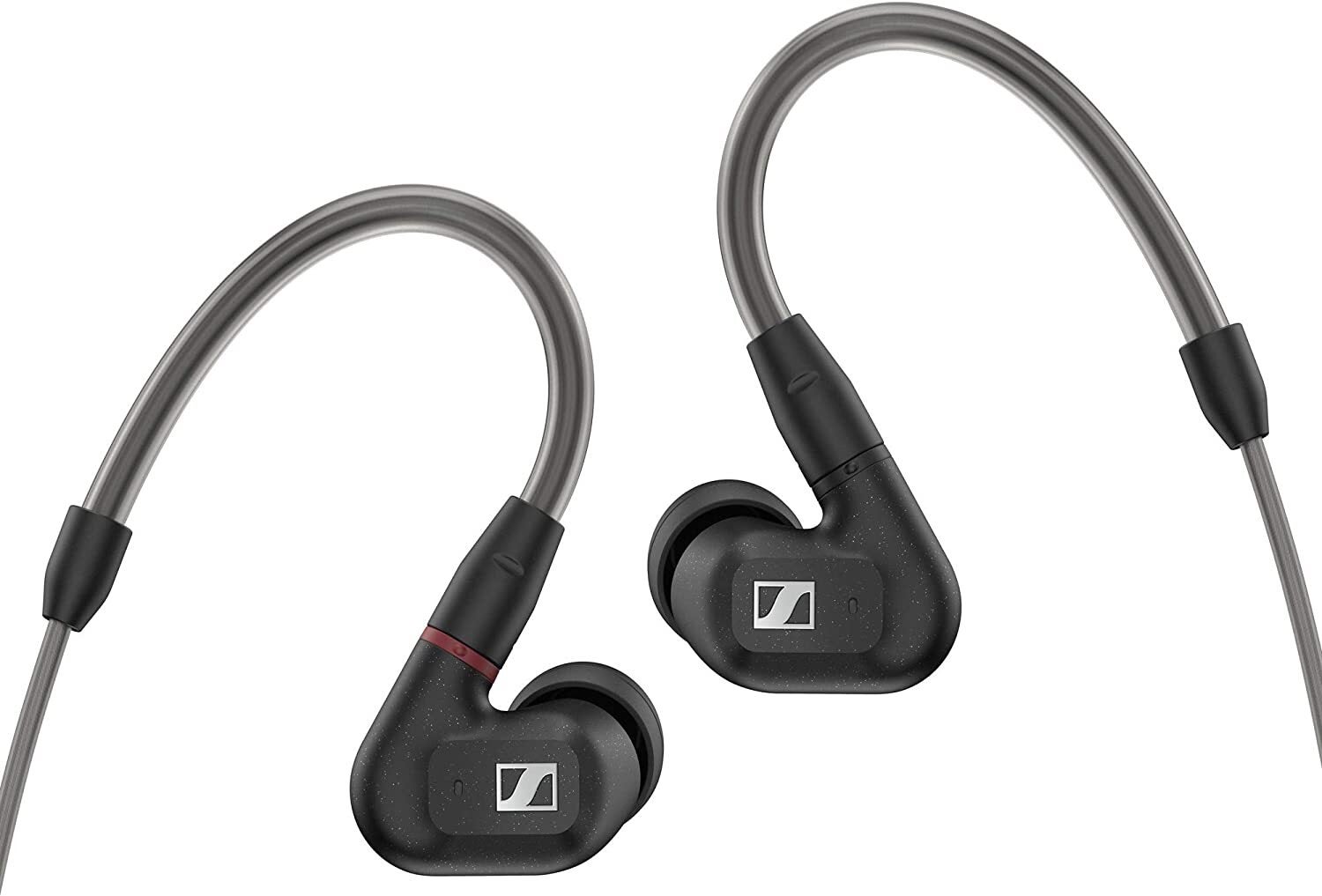 Sennheiser promotes these as an "audiophile's dream." Now, this statement might sound exaggerated, but these in-ear monitors are really impressive. They offer incredible Hi-Fi sound, amazing bass, and good passive noise isolation.

We must note that the Sennheiser IE 300 don't have a microphone, but if you are an audiophile who wants amazing and clear sound, you will never regret buying these.
Shure SE846 Gen 2
The best expensive earbuds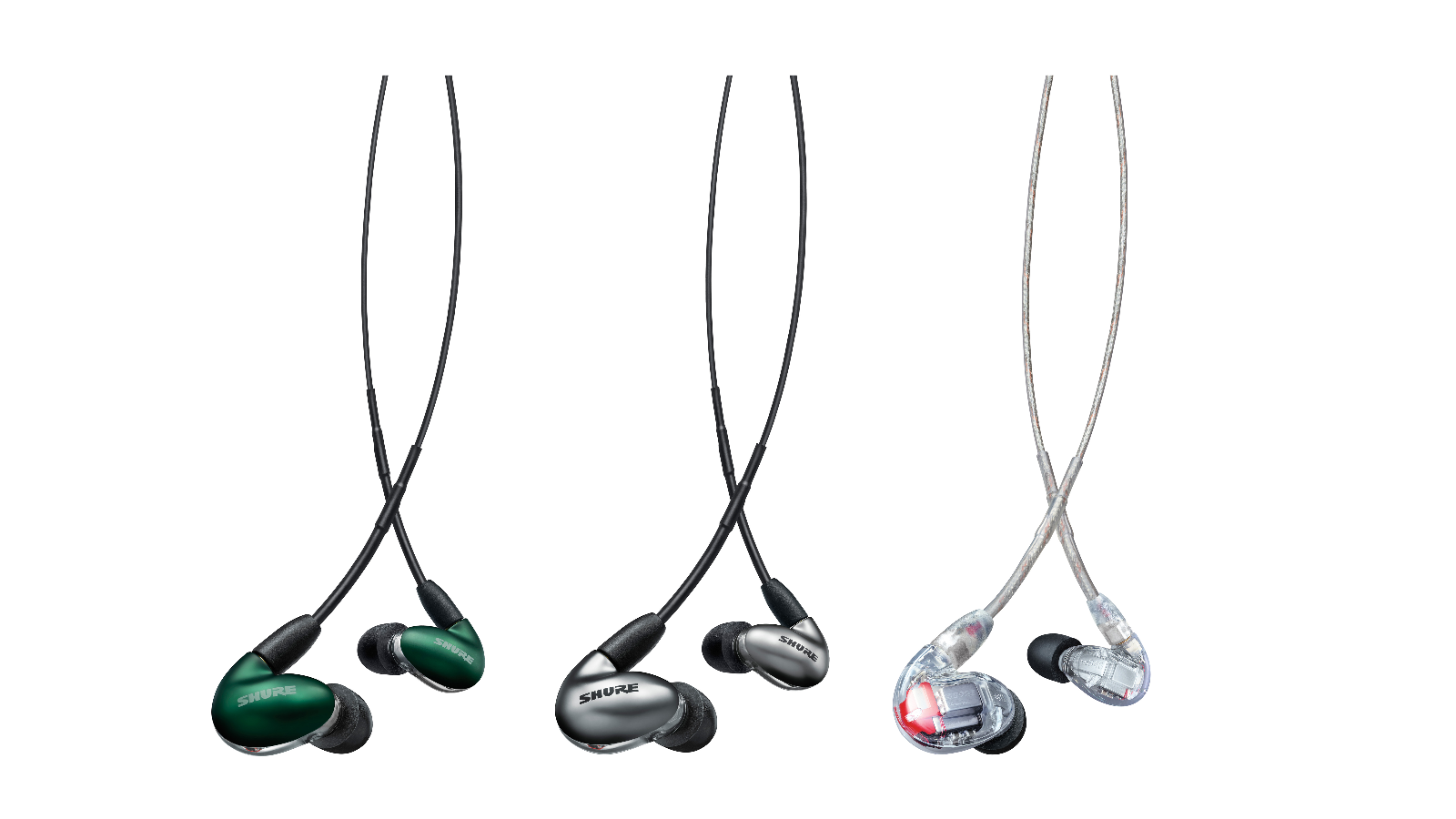 Do you want to invest in a premium set of wired earbuds? If so, these are among the best choices out there. The Shure SE846 Gen 2 also comes with removable nozzles, which let you adjust your earbuds for extended, balanced, warm, or bright audio.
The earbuds also have amazing sound quality and noise isolation. They come with a detachable cable and can easily become true wireless earbuds with Shure's True Wireless Secure Fit Adapter.
Just like the Shure SE215 Pro, the SE846 Gen 2 are designed for audiophiles and music professionals. They must be worn behind the ear and come with memory foam ear tips, which offer amazing noise isolation but wear out quickly and could be uncomfortable for some people.
But the Shure SE846 Gen 2 also have a really hefty price tag.
Audio-Technica ATH-CLR100i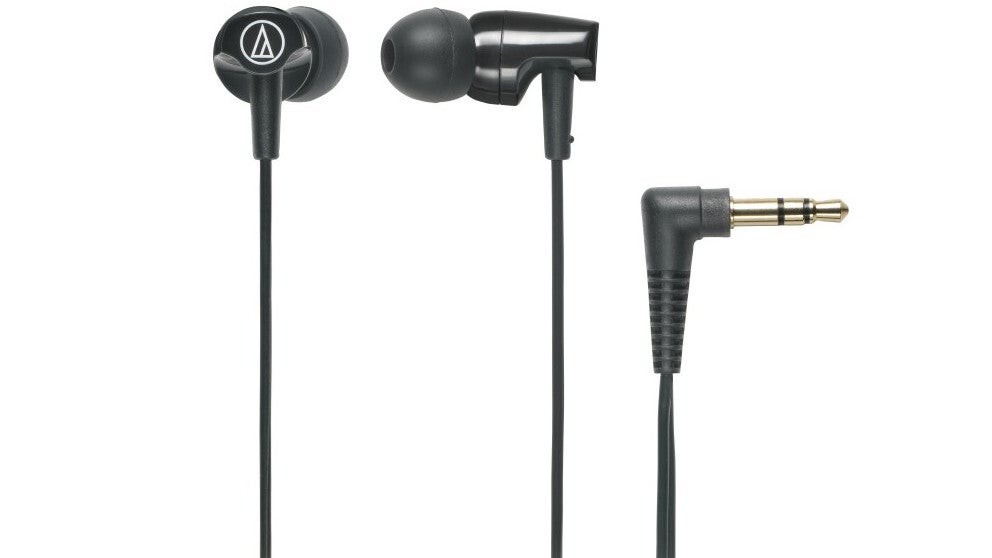 And from the most expensive on this list to the cheapest. Let's be honest, they probably aren't the best wired earbuds in terms of sound quality, but they should be pretty good considering their price.

The ATH-CLR100i wired earbuds have a microphone and playback controls. These come in five color options: Black, Blue, Pink, Lime Green, and White.

JBL Endurance RUN
Best cheap workout earbuds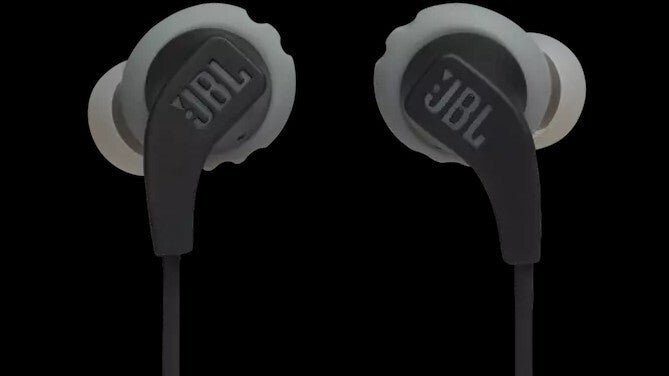 When it comes to cheap workout earbuds, the JBL Endurance RUN are probably among the best on the market. They offer good sound and microphone quality and have an IPX5 rating, which means they are also water-resistant. The two-way design of the JBL Endurance RUN lets you wear them in-ear or behind the ear, which is great if you use them for, well, running. The earbuds also have magnets, which allow easy cable management.
We must note that the build quality isn't amazing here, so there is a chance that your JBL Endurance RUN won't be able to last for years, which is actually something completely normal for earbuds at this price point.
The 3.5mm headphone jack is still relevant
This type of earbuds' versatility, practicality, and audio qualities should not be overlooked. After all, a true lossless experience only comes with wired earbuds. It is good to know that you have plenty of options to choose from.
There are some cheap options with good sound capabilities, and some really expensive ones with excellent audio specs and lots of craftsmanship put into making them. Our advice? The best earbuds are somewhere in the middle in terms of price. The first Sony offering on this list has everything you could need from this type of accessory, but if you strive for the best and most natural audio experience, you should definitely go for one of the Shure earbuds.
What are the top features to look for in a pair of wired earbuds?
Sound quality - We usually buy headphones to listen to music with them. So great sound quality is the most important feature a pair of wired earbuds must have. However, different earbuds offer different sound characteristics. Some are tuned for deeper bass, while others offer higher treble, which makes the song sound brighter and more detailed at the expense of bass.
Probably every expensive pair of wired earbuds will sound phenomenal, but before buying one, you should do some quick research and see if the bass and treble balance of your potential new earbuds suits your taste.
Noise isolation - The perfect earbuds should come with silicone tips that create a tight seal in your ear canal. This way, they create good passive noise isolation, which results in a better listening experience.
Comfort - Now, there is no point in buying in-ear headphones that will make your ears hurt after an hour of use. Therefore, you should look for comfortable wired earphones with different-sized ear tips. This way, you will be able to choose ear tips that will perfectly fit in your ear canal, resulting in a comfortable listening experience.
Durability - No one wants to buy a new pair of earbuds that will break after a few months of use. When we buy headphones, we intend to use them for years, not months. So, a pair of good earbuds must also be made from durable materials and must also come with a reinforced cable.
Compatibility with devices - Your next pair of wired earphones should be compatible with as many of your devices as possible. For example, if your phone, tablet, and computer have a 3.5mm jack, you should go for a pair of earbuds that feature a 3.5mm connector.
Microphone and controls - Most likely, you will use your new wired earbuds on the go. Therefore, you should look for in-ear headphones that come with playback controls and a microphone. This way, you will be able to skip, play, and pause songs and take phone calls without bringing your phone out of your pocket. It's truly a convenient feature.
What to consider when choosing a pair of wired earbuds
Compatibility - Before buying a pair of wired earbuds, you must consider whether they will be compatible with your devices. Newer iPhones — iPhone 7 and above — don't have a headphone jack, which means you will need a dongle with a Lightning connector.
Water and sweat resistance - Except if you intend to use your earphones only at home for binge-watching Netflix or for producing music, you will want to buy wired earphones with water and sweat resistance. Moisture could damage your earbuds over time if they are not properly protected. Also, it's almost mandatory for your new earphones to be sweat- and water-resistant if you are going to train with them, whether at the gym or outside.
In terms of the IP rating that your future earbuds must have, we recommend you buy earphones with at least IPX4. IPX4 means that the headphones can withstand water splashes from any direction, giving you peace of mind that your earbuds are safe as long as you don't submerge them in water.
In-ear stability - Before buying a pair of wired in-ear headphones, you must also research how stable they will be in your ears. You surely don't want earbuds that will fall out every time you bend to tie your shoes. Also, good in-ear stability is crucial if you plan to work out with your earbuds.
Noise isolation - If you intend to use your new earbuds in more noisy environments like public transport or busy streets, you would want to buy earbuds with amazing noise isolation.
Call quality - Now, if you plan to use your new earbuds mainly for making phone calls, you also need to consider the call quality of the earphones you intend to purchase. Some earphones offer an amazing listening experience but come with microphones that can't deliver a clear sound during phone calls. For good phone calls, you need earbuds that can also dampen the outside noise as much as possible.
Is battery life better on wired earbuds than wireless earbuds
Well, wired earphones don't have batteries, so there is no such thing as battery life here. This means you will never have to worry about running out of battery with a pair of wired earphones.
Are there wired earbuds that work well both for phone calls and music playback

Yes, there are such wired earbuds. One example of earphones that are great for listening to music and making phone calls are the Sennheiser CX 300S.