Best Samsung Galaxy S22 screen protectors - our top picks
1
We may earn a commission if you make a purchase from the links on this page.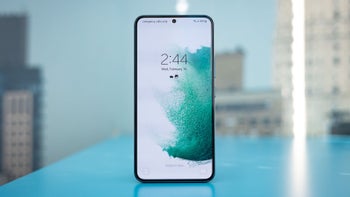 Are you trying to find the best screen protectors for your new Samsung Galaxy S22? With so many options available, it can be tough to decide on the right one. Don't worry, we're here to help. In this article, we will provide you with a comprehensive guide to the best ways to protect your phone.
You can get your Galaxy S22 phone here:
Before we get started, we know that some of you may have a question on your mind.
Will Galaxy S21 screen protectors fit the Galaxy S22?
Unfortunately, you cannot use a screen protector from an older model like the Galaxy S21 on the new Galaxy S22. While it might be tempting to try and save a few dollars, the screen sizes and dimensions of the two phones are different, so you will need to purchase a new screen protector specifically designed for the S22.
Whitestone Dome Glass Galaxy S22 Screen Protector
We're starting with the expensive stuff, but the Dome Glass screen protector is one of the best choices out there, and it is frequently featured at the top of many "best screen protectors" articles. For a good reason.
This Galaxy S22 screen protector features ultra-violet adhesive baking technology (UV lamp included), and comes in a pack of two. The glass itself is rated at 9H hardness, and comes with an oleophobic coating to battle those nasty fingerprints.
As an added bonus it cuts back up to 25% of the harmful blue light thanks to the integrated blue light filter, and also maintains the touch sensitivity of the Galaxy S22's screen. We mentioned that it's not cheap, you can already buy one for around $50.
ZAGG InvisibleShield Fusion Defense Galaxy S22 Screen Protector
ZAGG offers one of the best smartphone screen protectors out there. There's a listing for a ZAGG InvisibleShield Fusion Defense Galaxy S22 Screen Protector, and you can buy it right now from Best Buy.
InvisibleShield is almost an industry standard when it comes to screen protectors. This hybrid glass technology is flexible and absorbs impacts while keeping the screen free from scratches. The surface is super smooth for the best touch experience, and the Fusion Defense screen protector won't mess up with the touch sensitivity of your screen. There's also an antimicrobial coating to guard your phone against those nasty germs.
All ZAGG screen protectors also come with one year exchange warranty, so bear that in mind. Last but not least, it is a flexible screen protector so the installation will be a tad easier.
Samsung official Galaxy S22 Screen Protector - Clear
If you want to be loyal to the brand and not resort to third-party Galaxy S22 screen protectors, there's an option for you. Samsung offers an official flexible screen protector for your new Galaxy S22 phone, and it will get the job done.
This one is your typical thin film TPU screen protector, it's super-thin and you probably won't notice it on you phone. It will fend off minor scratches and scuffs, and the touch sensitivity won't be affected. Being that thin means that clarity is also top-notch, and being a flexible screen protector also means the installation will be pretty easy. The price is also quite attractive on this one.
Olixar Privacy Galaxy S22 Screen Protector
There's a special category in the screen protector realm called "Privacy screen protectors." The idea behind these is that they employ a special filter that polarizes the light in such a way that a person next to you won't be able to see what's on your phone's screen.
There are upsides and downsides to this technology - you need to look at the display dead straight to get maximum transparency, and if you move your phone at an angle, the screen will start to get dim.
Anyhow, Olixar offers a privacy Galaxy S22 screen protector, and you can get one (more brands will hop on that train after the Galaxy Unpacked event). It's a thin film protector, so not tempered glass but you get the bonus of an easier installation and a hair thin-design.
Anku Galaxy S22 Privacy Screen Protector
Another privacy-equipped option comes from Amazon - the Anku Galaxy S22 Privacy Screen Protector uses the same polarizing filter tech to keep your Galaxy S22 screen from prying eyes. It offers a 60-degree viewing angle, and the Galaxy S22 screen will start to dim and go darker if viewed outside that range.

This screen protector is made of flexible plastic but it comes with some upsides, such as the unique self-healing feature that will eliminate minor scratches with time.

The soft film is coated with hydrophobic and oleophobic clear layers to minimize stubborn fingerprints, and water droplets. This screen protector also works fine with the under-screen ultrasonic fingerprint scanner of the Galaxy S22.
LIQUID GLASS Universal Liquid Screen Cleaner & Protector
There's yet another way to protect your Galaxy S22 screen from scratches, dirt, and bacteria. This technology involves a liquid protector that you apply on your screen - no adhesive, no trying to align the protector to fit perfectly - just a few drops and then let it dry.
On the negative side, this screen protector offers almost no protection against screen shattering, just makes the Galaxy S22 screen harder to scratch and resistant to bacteria. Given that the Galaxy S22 features Gorilla Glass on the front, this could be an option if you don't like thin film or tempered glass screen protectors.
Some of these liquid glass options offer an insurance with up to $500 coverage if your screen breaks, so that's another thing to consider.
cellhelmet Liquid Glass Screen Protector
If you're keen on the liquid glass idea but you want something more premium, there's a "Made in America" option for you. The CellHelmet Liquid Glass universal screen protector features a nano coating, 500x thinner than a human hair.

This sounds quite thin, alright but the chemical compounds inside this liquid protector will molecularly bind with your Galaxy S22 screen, making it stronger. The installation is also pretty straightforward - you just wipe it on, let it dry and buff it off.

You need to be careful during the first 24 hours as the chemical reaction is still active. The CellHelmet is also one of the more premium liquid screen protector options, so it's also not the cheapest one out there, as well.
Supershieldz Galaxy S22 Tempered Glass Screen Protector
There's a cheaper option to the $50 tempered glass screen protector, and it comes from Amazon. Supershieldz may sound like a badly spelled Marvel hero but the brand has been around for some time, and offers an adequate protection at a very affordable price.
This Galaxy S22 screen protector comes in a pack of three for under $10, and offers some formidable features for that amazing price, such as the 2.5D rounded edges for comfort on the fingers and hands, 9H hardness, 99.99% HD clarity, hydrophobic and oleo-phobic coating, and more.
Crystalusion Plus Active Anti-Bacterial Screen Protection Solution
Now, screen protection is not always about mitigating physical damage, especially in this day and age. We won't blabber about the COVID-19 thing for too long but we'll just say that your smartphone is one of the dirtiest things around you. One
study
found more than 17,000 bacterial gene copies on the phones of high school students.
What to do then? There's a liquid solution to this problem (pun intended). The Crystalusion Plus Active Anti-Bacterial Screen Protection Solution will kill 99.9% of all bacteria, fungi and viruses on contact.
This specific anti-bacterial screen solution has been tested in two medical institutes (one in Strasbourg, Switzerland), and it's clinically proven to work. The application is also very easy, just be sure to spray the microfiber (and not the screen directly) with the solution, apply it to the screen, wait for about 10 minutes and then buff it off. That's it!
Conclusion

This list is quite short at the moment but fret not - we'll be adding entries on a daily basis, so be sure to check this space regularly. For the moment, these are the best Galaxy S22 screen protectors you can buy. There's something for every scenario here - from classic tempered glass screen protectors to liquid solutions, antibacterial coatings, and screen warranty.