Today marks 10 years since Apple introduced emoji for the first time
19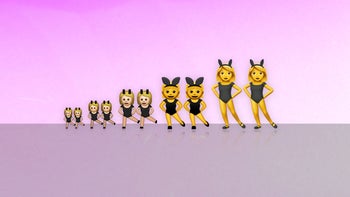 The first emoji was created in 1998 or 1999 (there are conflicting reports on the matter) by Japanese designer Shigetaka Kurita, who was at the time working on a mobile internet platform, called
i-mode
, at Japanese carrier NTT. Kurita was inspired by the way weather forecasts and street signs used simple, but universally recognizable, symbols to convey meaning, and decided to adopt this approach for his project. The first set of emoji was comprised of just 176 pictograms, each with a resolution of 12 x 12 pixels, and was aimed to differentiate i-mode's messaging features from other such services.
Ten years ago, again in Japan, emojis debuted for the first time on the iPhone. On November 21, 2008 Apple rolled out iPhone OS 2.2 (yes, that's what it used to be called) to users in Japan, which contained Apple's first emoji font and keyboard. The OS update was released globally, but emojis were limited to Japan only. However, soon after the feature went live, third-party apps soon began including Easter Eggs that unlocked the emoji keyboard for users in other regions. This was not supported or endorsed by Apple, but considering that iPhone OS 2.2 was also when the App Store was first introduced, it was the Wild West of mobile storefronts, so to speak.
It wouldn't be until 2010 when emojis were translated into Unicode, thus making them widely available worldwide, and interchangeable between devices, carriers and software platforms. Then, in 2015 the emoji keyboard was enabled for all iOS users by default, which propelled it to become the world's most popular keyboard.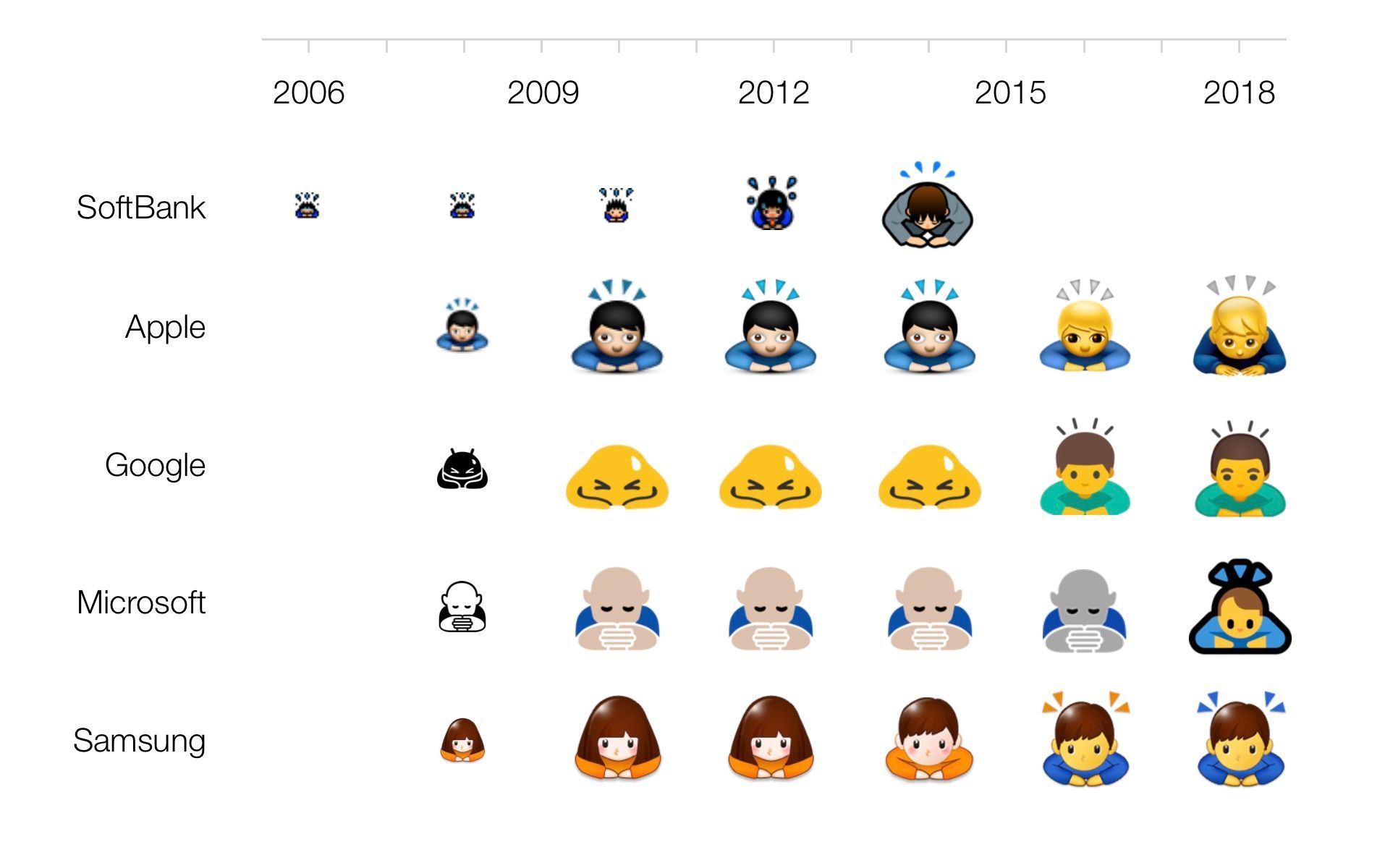 Evolution of emoji designs across multiple platforms 2008–2018
"Over the years, many changes have been made to Apple's emoji set. The total number of emojis has increased from 471 in 2008 to 2,776 in 2018 - many as a result of gender and skin tone support,"
Emojipedia
recounts.
"Some changes have been purely aesthetic (Apple switched to 3D rendered designs in 2016) while others reflected the formal names of emojis when they were added to the Unicode Standard."
In an interview with Emojipedia, Vice President of User Interface Design at Apple, Alan Dye, talks about the major emoji redesign of 2016, which was in large part made due to the increased screen resolution of new iPhones:
"We've increased the resolution of our displays quite dramatically over the years and we had to do something if we wanted to improve on it. In a very practical sense, if we wanted to display our emojis at a larger scale, we really had to re-render them."
Funny to think that emojis, which today permeate modern pop culture to uncomfortable levels at times, were a Japan-only thing in the very beginning.