Apex Legends is coming to mobile
4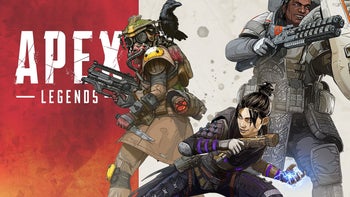 Respawn's wildly successful battle royale shooter, Apex Legends, is likely getting a mobile version, EA revealed in its
quarterly earnings report
. Unsurprisingly, the game was a huge hit and turned into
"the fastest-growing franchise we've ever had,"
the report says.
During today's call, the publisher said that it has entered
"advanced negotiations to bring Apex Legends to China and to mobile," The Verge
reports. This is a strategy that both PUBG and Fortnite—Apex Legends' biggest competitors in the battle royale genre—followed to great results, so it's no wonder that EA is looking to replicate their success and keep Apex's momentum going.
Fortnite's approach is unique, however, as it is essentially the exact same game across mobile devices, consoles, and PC, which allows for seamless cross-platform play, while PUBG's mobile outing is a separate entity that's limited to smartphones and tablets. Unfortunately, it is yet unclear which approach EA is planning to take with the mobile version of Apex Legends, or when the game is going to release. Seeing as how the publisher has entered an advanced stage of negotiations to port the title to mobile devices, we might see something by the end of this year, though it depends entirely on how scalable the experience is going to be.
Respawn Entertainment, the game's developer, further added that it is committed to
"updating the game with seasonal updates, with a focus on quality of content over novelty or speed of release."
This seems to be in an attempt to address complaints that the game is not getting enough new updates.