Android 12 beta testers receive shockingly large number of notifications from Gboard
4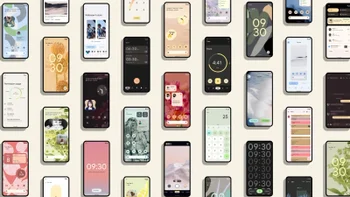 Just the other day, some Android users running the latest beta build of the operating system, Android 12 beta 3, received numerous notifications called "Foreground Service BG-Launch Restricted." As noted by
9to5Mac
, the app being restricted, com.google.android.inputmethod.latin, is Gboard which is Google's virtual keyboard app for Android and iOS devices.
Google
was apparently trying to update some type of media connected to the virtual QWERTY keyboard app leading to the dissemination of the alerts. The
Android Developer website
says, "Apps that target Android 12 (API level 31) can no longer start foreground services while running in the background, except for a few special cases. If an app tries to start a foreground service while the app is running in the background, and the foreground service doesn't satisfy one of the exceptional cases, the system throws a Foreground Service Start Not Allowed Exception."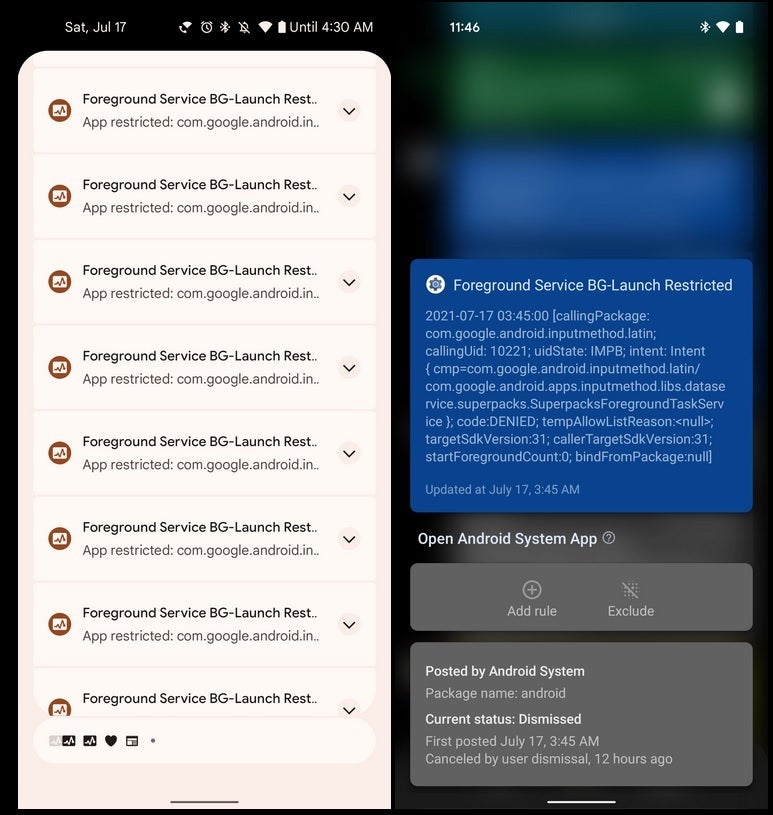 Some Android 12 beta 3 users saw these notifications pop up on their phones overnight. Credit-9to5Mac
In other words, the foreground action setting off the notifications is probably a download. With some users receiving literally dozens of alerts to go along with the ones caused by Gboard, you might need to take some time clearing the notifications off of your screen since the "clear all" button might not be able to do the job. The bottom line though is that there is nothing to worry about if you do see the alerts on your screen.
App developers whose work is impacted by this change are being told by Google to use the WorkManager programming interface which is recommended for starting higher-priority background tasks.
Still, removing the notifications might rank on your nuisance list and depending on your personality, this might be considered a good reason to wait for the stable version of a beta release to be released before installing it, and that goes double if the handset in question is your daily driver. Frankly, though, this writer's biggest concern preventing him from installing a beta version of an operating system is the drop in battery life often experienced while running a beta. Even with the amazing power banks available these days, no one wants to be forced to search for an outlet in the middle of the day.

Recommended Stories