ZTE Blade Force lands on Boost Mobile: an affordable way to score better LTE+ coverage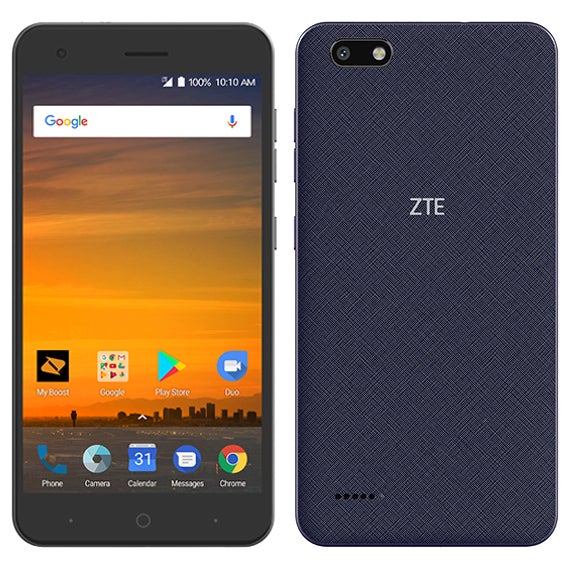 Believe it or not, ZTE is the largest no-contract phone seller in the US at the moment, and with a good reason, as it offers great value-for-money ratio, support and band compliance, all the while the rest of the Chinese makers are scrambling to gain a foothold in the lucrative American market. As if to prove its mettle, ZTE just launched the Blade Force, touting it as the most affordable High Power User Equipment (HPUE) smartphone.
We won't delve into the HPUE technicals, suffice it to say that the phones that support it should offer better coverage and faster speeds on networks that flaunt such equipment. One such network is Sprint, and it makes sense that the ZTE Blade Force will pop up in its Boost Mobile subsidiary's roster.
The ZTE Blade Force offers a 5.5" HD display, quad-core chipset, 2 GB RAM/ 16 GB storage, plus and 8 MP rear camera and a 2 MP shooter, all backed up by a decent 3000 mAh battery. Why the unassuming specs? Well, when ZTE says affordable it means affordable, and the Blade Force will set you back only $129, making it one of the cheapest well-rounded handsets you can get officially in the US. Oh, did we mention that the phone comes with Android 7.1.1 Nougat and sports a microSD slot? It does, and you can head over to the source link if the Blade Force has piqued your interest.