Your favorite phone from CES 2012?
60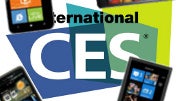 Now that
CES 2012
has come and gone, we guess it's time to draw the line and decide which was the best phone from all of those announced at the trade-show. We saw some pretty well-balanced offerings, and there were also a few that tried to get noticed by packing some notable features... like a 16MP camera, for example.
We ourselves find it somewhat difficult to pick just one handset, considering that there wasn't a device that stole the show. If you're interested in what we believe is the best selection of CES 2012 phones and tablets, feel free to check out our
Highlights of CES 2012
!
It's hard to say which one's the overall best phone, but we are sure that every user has found the handset that suits them best. Let's see which phone has found the biggest fan-base among PhoneArena readers!