Your Apple iPhone will soon be able to smell and taste
49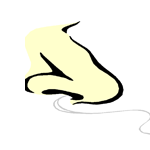 A company called Adamant Technologies has designed a new processor for the Apple iPhone that can take smells and tastes and digitize them. This will allow iPhone users to
identify certain tastes and smells
using their smartphone. The processor has over 2,000 sensors that it uses for smelling as opposed to 400 in the average human nose. The company, based in San Francisco, will be rolling out chips from a plant in Austin, Texas and in a year or two it will have apps designed to use with the chips.
diabetics to test their blood sugar level
and allow those drinking to get a up-to-date reading on blood-alcohol levels.
Venture Capitalist Vinad Khosla helped Adamant raise $2.5 million last year with the next financing round expected to bring in more cash later this year. Can you smell that? It smells like the sweet scent of success for the company.
source:
BusinessInsider
via
CNET