YouTube says its app works best on these 19 phones
20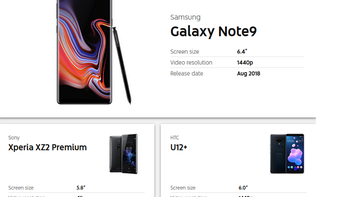 YouTube released on Thursday, its inaugural "Signature Devices" report. These are handsets that use next-gen technology to provide users with a "best-in-class YouTube experience." The phones on the list "support high dynamic range, high frame rate, reliable DRM performance, 4K decoding, and use next generation video codecs." They also use less bandwidth to stream content from Google's video streaming app.
Now you might notice the absence of any Apple iPhone model on the list, which seems odd considering that the
original iPhone
was the first smartphone to offer a YouTube client. But the current batch of iPhone models do not support Google's VP9 video codec, which prevents those with an iOS powered handset from watching YouTube video in 4K. And it eliminates the iPhone from consideration as a YouTube Signature Device.
The phones that YouTube says work best with the current version of the app include: