YouTube app redesigns homepage and uses machine learning to recommend videos
12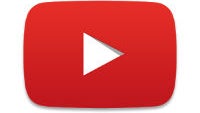 The YouTube app has gotten a couple of nice updates today and Google is hoping that the changes will make your experience markedly better. Google has thrown a new coat of paint onto the homescreen of the YouTube app, but the bigger changes might be found more on Google's server end where recommendations are getting better.
The redesign of the homepage in YouTube might not be terribly noticeable, but it is nice. As has been Google's way recently, the visual changes basically make images bigger. So, the preview image of each video is a bit bigger as is the icon for each channel, so it's easier to get to the channel page if you want.
The bigger deal is that Google has created a new recommendation system based on its deep neural network technology. This means YouTube will be filtering your subscriptions and watch history through machine learning systems in order to offer you better recommendations. Google says the system will "suggests more recent videos and those from the creators you love" and will keep learning and getting better the more you use YouTube. From what we're seeing on our homepage, YouTube is suggesting older videos that we haven't watched from creators in our subscription lists. Nice, but it doesn't seem to help with discovering new creators.
Sounds pretty par for the course for a Google product. The new version of YouTube doesn't require an app update and should show up when you launch the app as normal.