You tell us: Which games do you play on your phone?
28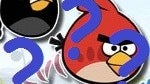 Don't you just love waiting for hours at the doctor's office or spending all day at your local DMV surrounded by creepy looking people? This is when you start looking for something to do and occupy your time. You take out your phone....maybe look around on Facebook and Twitter, or visit your favorite web sites....but after a while you need something to keep your mind going. That's when you think "What games do I have on here?". In this weeks 'You tell us' series, we want to know which games you like playing on your mobile phone. It can be something as classic as Pac-Man and Tetris, or something more fast-paced like Need for Speed. We've included a few of our favorite games below, and remember that most games work on multiple platforms.
One of the most popular games to hit phones recently is
Angry Birds
, which has topped
2 million downloads
from the Android Market and is one of the top paid
iTunes
games for the iPhone and also from the Nokia
Ovi store
. It's one of those games that you just can't stop playing, as there are dozens of levels where you try to kill all the green pigs by catapulting (angry) birds at them, each one with a different function.
Plants vs Zombies
is available for the
iPhone and iPad
, but there is also a PC version too. Be sure to have enough plants around your home to kill all the zombies before them come and get you!
If you love car racing, there is
Asphalt 5
for the
iPhone
,
Android,
and even the
Palm Pre
. Another option would be
Need for Speed
which has
games
for most mobile phones.
Doodle Jump
is an addictive game for the
iPhone
,
Android
and
BlackBerry
, that uses the accelerometer to guide a tiny alien skyward through a maze of platforms and enemies.
For the classic 80s games, there's always
Pac-Man
and
Tetris
that are available when you're feeling nostalgic.
With thousands of games out there, let us know below which ones you like to play on your phone!
Recommended Stories