Yezz Billy 4.7 hands-on
2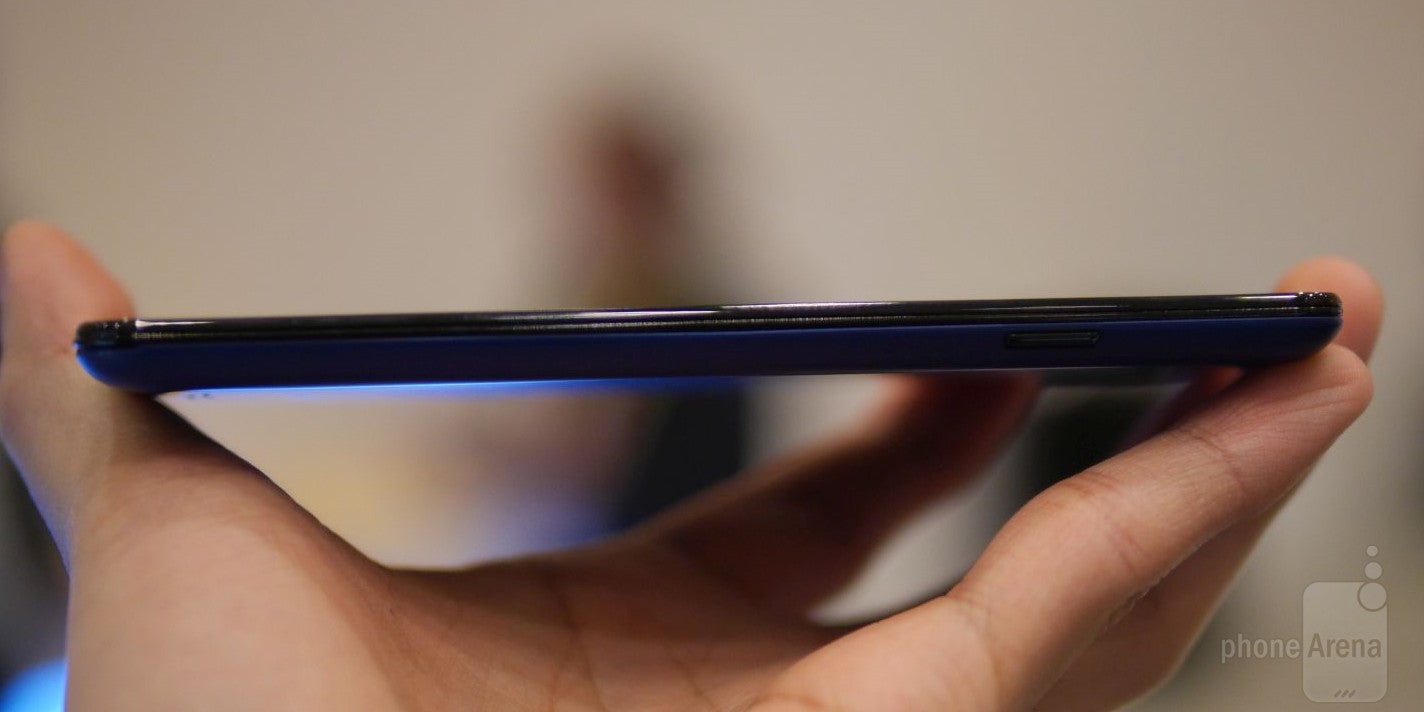 Surely, the name alone is rather strange for a smartphone, but the Yezz Billy 4.7 is actually named after Microsoft's founder, Bill Gates. We managed to get some quick hands-on time with the dual-SIM Windows Phone during CES 2015 – where it can be currently purchased online for a mere $200 outright.
Design
Call it straightforward and to the point, the Yezz Billy 4.7's design favors a generic look – one that's remarkable thin, compact, and lightweight. Constructed primarily out of this soft touch matte plastic material, the smartphone has a pleasant grippy feel in the hand. At the same time, its size is nearly perfect without being too overly substantial or fragile. Sure, its overall design language isn't as meticulous or profound, but everything comes together in this nice and neat package.
Display
Sporting a 4.7-inch 720 x 1280 IPS LCD display, there's enough detail in small things to give whatever is on-screen a substantial amount of clarity – so we're not trying too hard to focus with our eyes to make out details. However, the display can't escape its low quality reputation because colors appear washed out, while wide viewing angles have visible distortion.
Interface
One of the many beauties about Windows Phone 8.1 is that the experience remains consistent from device-to-device. Quite simply, that means that the Yezz Billy 4.7 presents to us nearly the same functions and features as other smartphones running the software. Indeed, it doesn't have all of the enhancements and apps we'd find in Nokia branded Windows Phones, but at the very least, it shares the same features. From a productivity stand point, the Yezz Billy 4.7 has enough qualities in making it a versatile road warrior.
Processor and Memory
Behind the scenes, the smartphone is powered by a quad-core 1.2GHz Qualcomm Snapdragon 200 SoC with 1GB of RAM. It's not particularly snappy as some higher spec'd smartphones, but many of the basic functions are handled in an effortless manner. Still, it's hard to believe that this is the kind of phone you'll want to use for things like gaming and heavy multimedia consumption.
With its 8GB of internal storage, that tally should be enough for most folks, but it can supplemented by its microSD card slot.
Camera
Generally speaking, low end phone don't try to oversell their cameras, so it makes sense that they're simply there for the convenience. With the Yezz Billy 4.7, it's attached with a modest sized 8-megapixel rear camera – while a 2-megapixel camera is situated around the front.
Expectations
After checking out another comparable model, the BLU Win HD, the Yezz Billy 4.7 has a little bit of competition to deal with. Yes, its $200 outright cost is still aggressive on many fronts, but the BLU Win HD undercuts it by sporting a lower price point of $180. Unless you're attracted to the Yezz Billy 4.7's design, these two phones are similarly spec'd to compete toe-to-toe against one another.