Yes, Nokia's X phones are Android-based, but will regular users know, or care?
72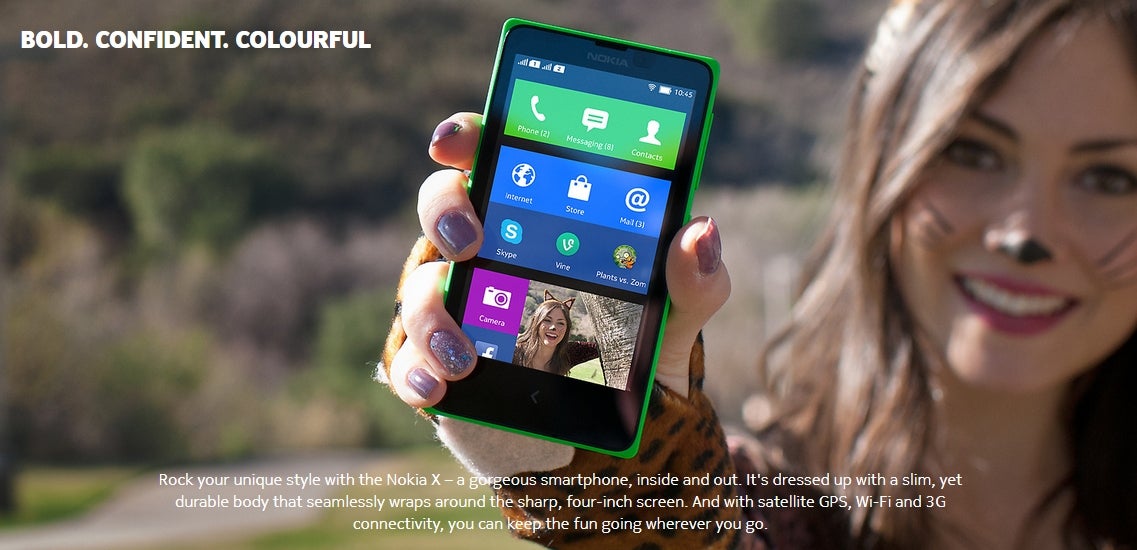 Since the Android Open Source Project (AOSP) is free for everyone to take, use and modify, any manufacturer can build a custom OS based on it - with or without Google services included. The result could be great, mediocre, or downright terrible. Amazon's Kindle Fire tablets are an example of how you can build a successful Android-based device that doesn't make you think it's running Android.
As you've surely heard, Nokia unveiled a brand new family of smartphones built on AOSP at MWC 2014: the
Nokia X
,
Nokia X+
, and
Nokia XL
. Just like Amazon's tablets, these handsets don't promote Google services. Instead, customers are treated with lots of features and services developed by Nokia and Microsoft (HERE Maps, MixRadio, Skype, OneDrive and so on).
So we have three new Android-based handsets. Will regular users refer to them as
Android phones
? We're not quite sure of that. If you take a look at the handsets' official specifications over at Nokia's website, you won't find Android being mentioned there. Nope, not a single mention of Android. The Operating System of the new handsets is listed as the "Nokia X software platform." Sure enough, the X phones are presented as being "your Fastlane to Android apps", capable of letting you "discover the world of Android apps." But, for example,
BlackBerries can also run Android apps
, and people still call them BlackBerries.
As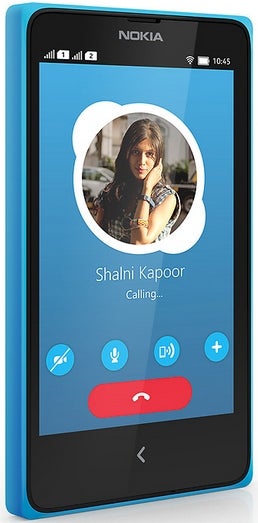 mentioned many times before, Nokia is targeting the X series at emerging markets, at users who may be at their first smartphone. These users, who are generally not too tech-savvy anyway, will probably just say that the X (or XL)
is a Nokia
, or they may even say that
it's a Microsoft phone
- since it has many features coming from Microsoft, plus a UI reminiscent of Windows Phone. But we don't think that regular users, the non-tech savvy ones, will say that the Nokia X(L) is an Android phone. And the truth is that they will likely not care about this too much. Moreover, Nokia probably doesn't believe that it can attract Android users with these new devices. Customers looking for a handset that's priced at around $100 (like the Nokia X and XL) don't particularly mind if it runs Android or another OS, as long as the device provides at least some features and apps that are usually found on more expensive products.
The X phones should allow Nokia - and also Microsoft, which will own Nokia's handset division starting the end of this quarter - to fight the army of inexpensive Android handsets that flooded the global market in the last few years. As we said earlier this week,
Nokia and Microsoft are fighting fire with fire
with the help of this new series of devices.
The Nokia X, X+ and XL are all colorful, well-built, and have dual SIM capabilities. They can certainly offer more than an Asha phone. The last time Nokia revealed Asha sales numbers was in Q3 2013, when the company reported that it sold "5.9 million Asha full-touch smartphones" throughout the quarter. Will Nokia and Microsoft mange to sell millions of X (smart)phones, too? Well, we're afraid that we'll have to leave this question unanswered until later in 2014.
references:
Nokia X
,
Nokia X+
,
Nokia XL