Xiaomi Mi Max 3 rumored to carry a 7-inch display and a 5500mAh battery
21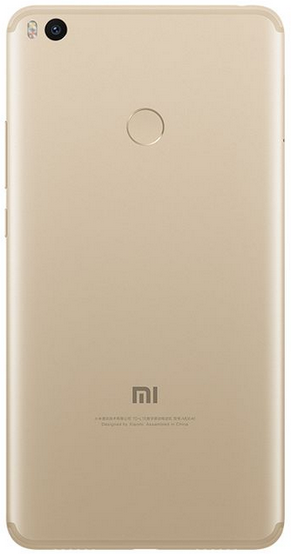 The
Xiaomi Mi Max 2
was released this past June, carrying a 6.4-inch display with a 1080 x 1920 FHD resolution, powered by the Snapdragon 625 SoC. That is a pretty big screen for a handset, but not close to the size of the display that is rumored to be featured on the Mi Max 3. If the latest rumor is right, the Mi Max 3 will be encroaching on tablet territory with a screen size of 7-inches. The aspect ratio will weigh in at 18:9, and the panel will sport thinner bezels than those seen on the first two models in this series. The early betting line has the 1080 x 2160 FHD+ resolution the favorite to be used on the display.
There is speculation that the Mi Max 3 will be offered in two variants. One will be powered by the Snapdragon 630
chipset
mobile platform containing an octa-core CPU and the Adreno 508 GPU. The other will be equipped with the Snapdragon 660 mobile platform featuring an octa-core CPU and the Adreno 512 GPU. A massive 5500mAh battery is said to be inside.
The phone is expected to touch down in June of 2018, which means that it probably won't be the first Xiaomi handset earmarked for a red, white and blue launch (referring to the possibility of U.S. availability). Just the other day, we told you that Xiaomi executive Wang Xian reportedly stated that
the first phone from his company to be launched in the states will be a high-end model
. According to the report, the U.S. wireless operators involved in the talks include Verizon and AT&T.
Dealing with two different carriers means that it will probably take a couple of years before we see a Xiaomi phone offered to U.S. wireless customers. And that would appear to rule out the Mi Max 3 as a possible choice to be the company's first smartphone sold in the states.
source:
AndroidHeadlines