Xiaomi Mi 5 features 18 LTE bands, supports 4G LTE for all major US carriers (AT&T and T-Mobile included)
43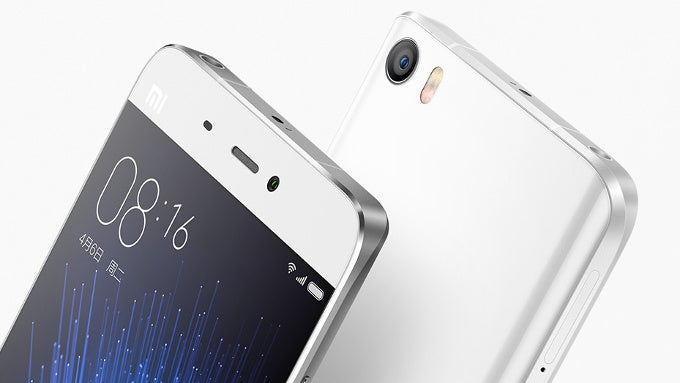 If you are reading about the latest phone by Chinese company Xiaomi, its Mi 5 flagship that it officially unveiled at MWC 2016, you might be a bit jealous.
A stylish phone with a 5.15" display and powered by the Snapdragon 820, the same chip that's inside the Samsung
Galaxy S7
and
LG G5
, the Mi costs half the price of the S7 and G5. Unfortunately, it's not officially available in the United States and Xiaomi says that while it is working on expanding to more markets, it is in the very early stages and the company itself does not know when that expansion will happen.
In other words, don't hold your breaths for the Xiaomi Mi 5 in the United States (or in Europe for that matter), as it's not officially coming anytime soon.
However, this has never stopped enthusiasts: the Xiaomi Mi 5 can be imported via various third-party resellers and while it might be a bit of a longer wait (and we should warn that the imports often come a slight price premium and sometimes even with dangerous bloatware), some people will want to do it.
If you are one of them, good news is that the Xiaomi Mi 5 comes with a wide selection of 4G LTE bands and its supports the bands for all major US carriers including AT&T (bands 2, 4, 5, and the essential band 17) and T-Mobile (band 2 and the essential 4 and 12). With support for 4G LTE bands 3 and 7, the Xiaomi Mi 5 will also work on most European 4G LTE networks. Here is the full list of supported bands for the Xiaomi Mi 5:
LTE bands: 1 / 2 / 3 / 4 / 5 / 7 / 8 / 12 / 13 / 17 / 18 / 19 / 20 / 25 / 26 / 27 / 28 / 29
Are you willing to go through the process of importing the Xiaomi Mi 5 (admittedly, much easier in Europe as Chinese resellers have local warehouses)?