Woz throws out his Samsung Galaxy Gear after half a day for being "so worthless"
44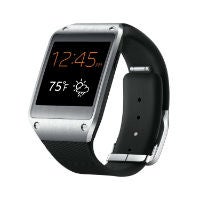 We're still very early on in the new age of the wearable, which means that the best has yet to come. There are some good wearables on the market, and some bad ones. Apple co-founder Steve Wozniak has been playing around with various smartwatches to see if there's anything that he likes, and he has decided one thing for sure: The Samsung Galaxy Gear is "worthless".
Overall, Woz isn't a fan of the majority of the smartwatches on the market right now for many of the same reasons that you could find from a variety of sources. Woz doesn't want "just a little Bluetooth connection to the smartphone"; he wants a proper stand-alone smartwatch with the right feature set. Currently, Woz uses a Martian watch, which is essentially a mechanical watch with a small notification bar. But, he did say that the absolute worst smartwatch that he tried out was the Samsung Galaxy Gear, and "threw [it] out after half a day, sold it on eBay because it was so worthless and did so little that was convenient."
Woz is a fan of Google Glass, saying that he has had good experiences with it, but he still doesn't know if the majority of users would find value in it. In the end, Woz wants a larger display for a smartwatch, and better features that aren't tied to a smartphone, and he wants a quality speaker (another thing that disappointed him with the Galaxy Gear). He hasn't seen the device yet that will break through to the mainstream, but he has hope that it will be from Apple. Right now, he thinks too many companies are trying the same thing, and the wearable space needs something "strikingly different".
It should be noted that Woz did not talk about Android Wear, possibly because he hasn't had time to use any devices yet. We'll definitely keep an eye out for Woz's thoughts on the Moto 360, when that comes out.