Woz thinks iTunes should be released for Android
90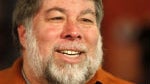 Steve Wozniak is one of our favorite people in the world. He's the epitome of the lovable geek, and he's honest about his opinions. He is living proof that your inner self will not burn if you appreciate both Apple and Android for different reasons. Essentially, he is the anti-fanboy, and that's why we love him. Today, during an "Ask Me Anything" session on Slashdot, Woz had a few more gems of insight about technology, Apple, and Android.
As any good anti-fanboy would, Woz succinctly explained why there is the perception that Apple has become "less relevant" over the past couple years. Woz says that although "iPhones are not inferior to other smartphones... and iOS 6 is not inferior to Android" maybe the reason Apple has lost sales to other companies has more to do with screen size, and the absence of choice with Apple. Still, Woz is quick to note that "as an Apple shareholder",
he is extremely wealthy
Apple is extremely good at turning a profit.
Woz also got into his inner conundrum of being someone who loves "the quality of Apple products", but still holds the "core values of openness and sharing of technology." Woz points to the turning point in Apple's history as the time it took over the music industry with the iTunes/iPod combo, and that was all thanks to porting iTunes to Windows in order to cover "100% of the world's market" (apparently, Woz doesn't consider Linux in his math), so he thinks:
Why don't we port iTunes to Android? Did something get closed up? I love Apple products and iTunes and wish it were on my Android products too.
It's an interesting thought, but we're not sure Woz is thinking that through all the way. iTunes is Apple's number one tool for selling hardware. Porting iTunes to Windows worked because the aim was to sell iPods, not Macs. The idea of porting iTunes to Android is more akin to licensing MacOS because it removes a big reason to buy Apple hardware, because suddenly your investment in the iTunes Store (aside from apps) would no longer be tied to Apple hardware.
Additionally, we have to remember that all of Apple's profits come from hardware. iTunes doesn't make money. iTunes sustains itself, and no more. Putting it on more platforms will add revenue, but not necessarily profit. So, Apple would be out the money to develop the software with no appreciable gain, except to make users happy who have already abandoned iOS in favor of Android. Sure, the users would like that, but where's the motivation for Apple?
Overall, a very interesting chat with Woz today. For the full text, head to the source.
What do you think about Woz's ideas on Apple/Android?