Woz: 'Arrogant' Apple should have made a large version of the iPhone
71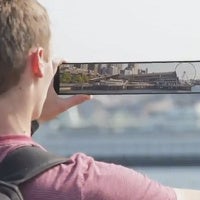 Apple's co-founder Steve Wozniak thinks that the company he co-created with Steve Jobs is being arrogant and should have made a larger version of the iPhone in addition to the existing one. The new iPhone 5 grows vertically adding one more row of icons so you have a 4-inch screen with a resolution of 640 x 1136 pixels, but horizontally it's the same, and overall the size of the screen can't match the larger screens on Android and Windows Phone.
Woz is one of our favorite people in tech not just because of his legacy, but also because of his honesty to speak out what he sees right even when it could turn out to be harmful for his company.
"Part of me wishes that Apple had not been so kind of arrogant and feeling we're the only one with the right clue,"
Wozniak said for Australian blog TechCentral.
"I wish they had made a small and a large version of the iPhone; that would have been great for me. Keep the aspect ratio the same, horizontal and vertical the same, but just grow it in the other way."

"I think Apple tricked itself and said 'oh you could reach everything with one thumb' and I don't see anybody having any trouble using the larger screens. Apple said that as a defensive move because when the other phones came out they all had larger screens. Apple is now trying to run with that defence, saying 'we are right' and really there's a mix of people. Not all people want the same thing and a lot of people really like the big screens."
What about you? Do you want a bigger iPhone?
source:
TechCentral