Would you like to see a dual camera system on the next Google Pixel phone?
13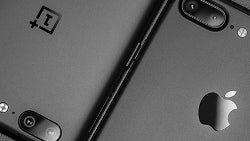 Dual cams seem to be turning into a fad as of late, though, manufacturers still can't come to an agreement on how they should be utilized. Some stick a wide-angle lens for the secondary camera, some have a telephoto lens for optical zoom-in, and others don't have a particularly special lens over the second camera, but its sensor is used purely for "assistive" purposes, collecting information on objects, distance and so on.
With a lot of manufacturers looking at the tech, Samsung is rumored
to feature a dual cam
on its
Note 8
and we got to thinking — what if the One True Android Phone, *ahem*, the Pixel features one, too? Now, don't get this poll the wrong way, we haven't heard a rumor or leak that points towards this possibility. We just got to wondering...